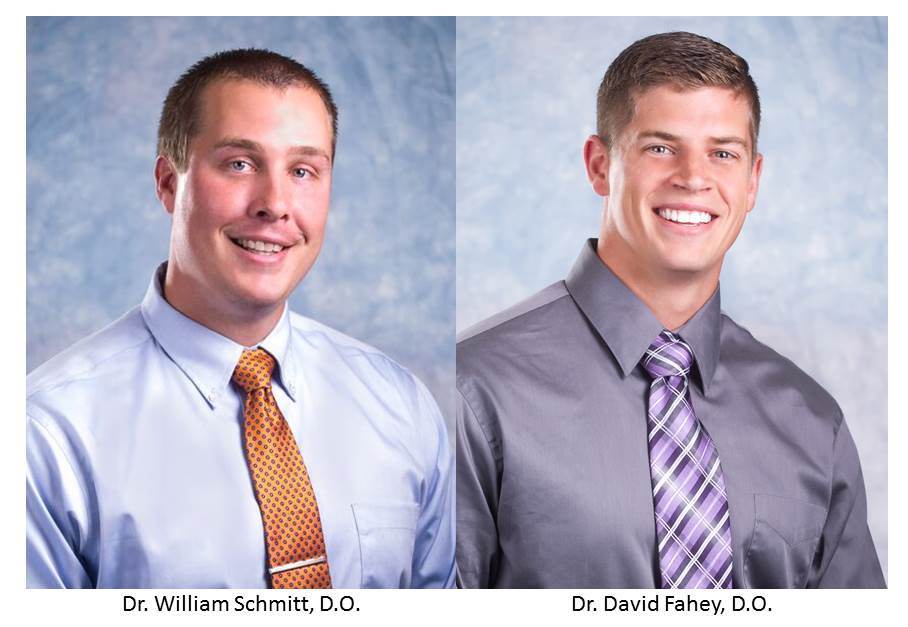 Medical Associates of BCHC to Welcome Two Physicians in August of 2018
Buchanan County Health Center is pleased to announce the expansion of primary care services by signing two full-time physicians to join the established team of providers at Medical Associates. Dr. William Schmitt, D.O., and Dr. David Fahey, D.O. will begin practice at BCHC upon completion of their residency in August of 2018.
"Successfully recruiting great physicians is one of the most difficult tasks in smaller communities.  Finding two at one time is even rarer.  One of the main goals in the new partnership between BCHC and Medical Associates was to grow our physician base and improve access to care for the communities we serve.  The signing of Dr. Schmitt and Dr. Fahey helps us achieve that goal and provides us with primary care access stability for years to come," commented Steve Slessor, CEO.
"When we evaluated physician recruit potentials, it was imperative to find good fits for our community and practice.  The discussions made it clear that both of these physicians were not only passionate about healthcare in smaller communities, but also getting involved with the community in a variety of ways," Slessor remarked.
Originally from Farley, Dr. Schmitt received his undergrad at Wartburg College and attended medical school at Des Moines University.  Specializing in primary care, Dr. Schmitt looks forward to joining the BCHC team in 2018.
"Location was initially what attracted me to this area, and then I liked the people that I met including everyone at BCHC and the physicians that I will be joining.  I'm excited about the future of BCHC, including the clinic being located in the hospital along with the new construction.  I am looking forward to being part of a group of providers and institution that wants to improve healthcare access, quality of care, and offer a broad range of services to allow people to be treated in their own community," commented Dr. Schmitt.  Dr. Schmitt and his wife Erika, along with their two sons look forward to joining the community in 2018.
Dr. Fahey, originally from McGregor, received his undergrad at the University of Iowa and attended medical school at Des Moines University. Specializing in primary care with interests in health and wellness and lifestyle management, Dr. Fahey and his wife Kristen look forward to moving closer to family residing in Northeast Iowa.
"I'm excited to contribute alongside Dr. Schmitt and the current physicians.  I look forward to treating patients of all ages from pediatrics to geriatrics.  I hope to establish a rapport with my patients, not only in the clinical setting, but also in the community," commented Dr. Fahey.
"We as a group felt that both were great fits in our practice.  Growing up in rural Iowa, Drs. Fahey and Schmitt both know the dynamics of a smaller community and are unafraid of the hard work and hours it takes to provide comprehensive care from inpatient, to clinic, to nursing home.  We are all looking forward to their arrival next summer," commented Dr. Duane Jasper.
Dr. Schmitt and Dr. Fahey are second year residents at Broadlawns Medical Center in Des Moines.  Medical Associates of BCHC is currently accepting new patients for Dr. Jasper, Dr. House, Dr. McCormick, Bridget Paris, ARNP, and Sarah DeVore, ARNP.  To make an appointment, please call (319) 334-2541.  For all other information, please visit bchealth.org or follow 'Buchanan County Health Center' on Facebook.