What's Inside the Wellness Center?
Our 20,000-square-foot facility offers:
Lap pool used for water aerobics classes, open swim, and year-round swimming lessons
A soft-surfaced walking track
Cardiovascular equipment, including treadmills, ellipticals, NuSteps, and bikes
Strength-training machines, free weights, FIT balls, medicine balls and VersaBars, and Olympic-grade squat racks
Locker rooms
Group exercise classes, both studio and water-based
24/7 Gym Access
Multi-purpose room for spin classes and family activities
About the Wellness Center
The Wellness Center is a 24/7 fitness facility open to the public. It provides a wide range of opportunities to enable you to fully enjoy life's experiences.
See what we have to offer. Become a member, pay $5 and visit us for the day, or ask us for a free tour. Classes are open to non-members with the purchase of a $30 10-punch card. Most classes are free with membership.
Our Philosophy
Empower you to discover the benefits of increased physical activity.
Encourage you to better understand and appreciate all aspects of wellness.
Our knowledgeable staff combines this approach with hands-on services to create a convenient place where people of all fitness levels can discover their optimal health potential at their own pace.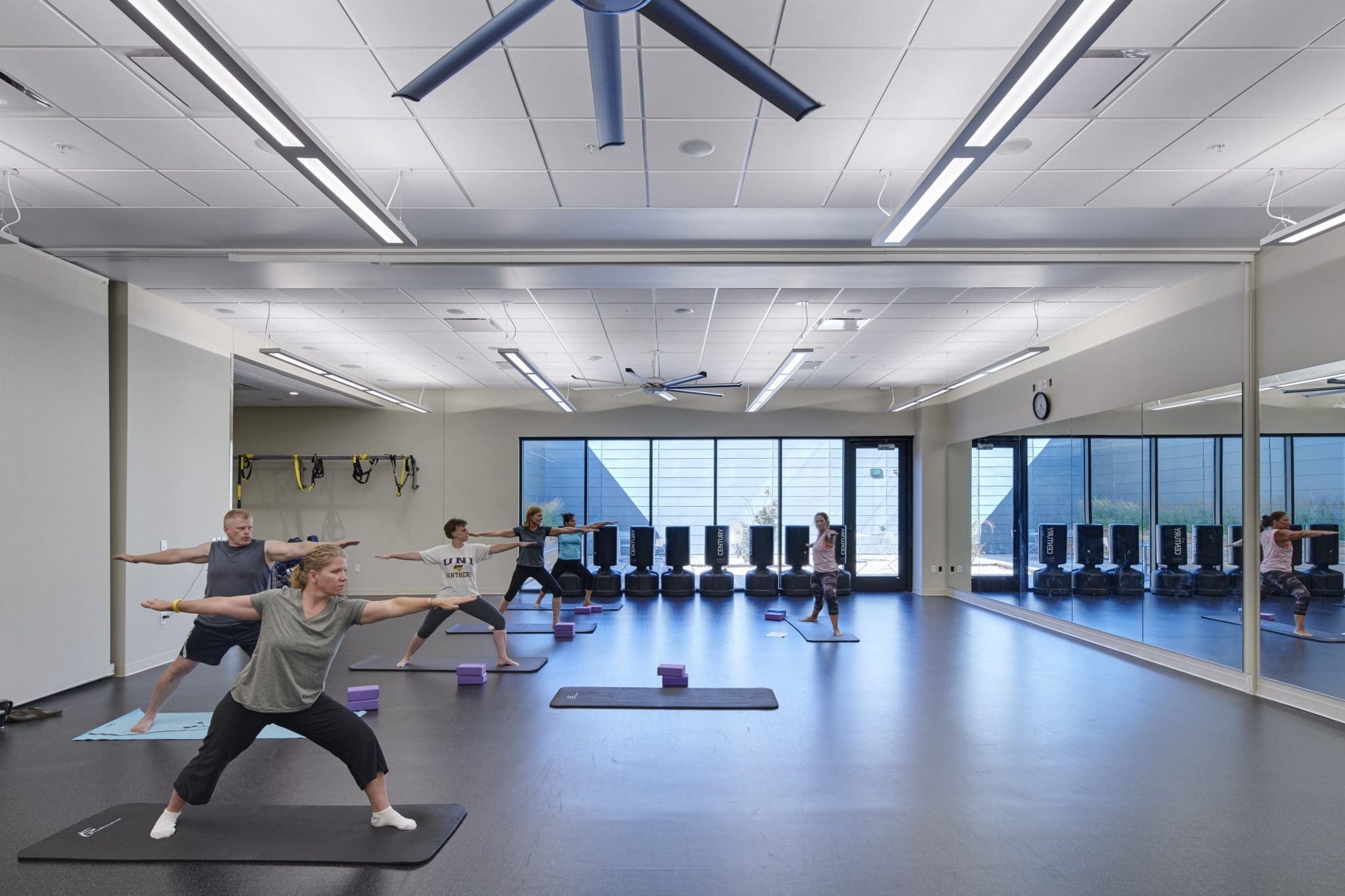 Monday–Thursday
5 a.m.–7 p.m.
Friday
5 a.m.–6 p.m.
Saturday
7 a.m.– 12 p.m.
24/7 Gym Access now Available 
Contact the Wellness Center for more
information at 319-332-0850
Membership Types and Rates
Every Member Receives
FREE fitness classes
Health history assessment
Fitness orientation (optional)
Personalized fitness program (optional)
Wellness screening (optional)
24/7 Gym Access (optional)
High-risk Individuals
High-risk individuals must obtain a physician's release prior to starting a fitness program. For information, call 319-332-0850.
(Individual, 18 years or older)
3-month, paid in full = $125
12-month, billed monthly = $35/mo.
12-month, paid in full = $365
(One adult plus one additional family member living in the same house; adult or child age 12-18 years)
3-month, paid in full = $195
12-month, billed monthly = $56/mo.
12-month, paid in full = $585
(Immediate family members living in the same house; includes spouse and children age 12-18 years)
3 month, paid in full = $220
12 month, billed monthly = $60/mo.
12 month, paid in full = $640
10-punch card for exercise classes = $30  (Some exclusions may apply)
$5 drop-in fee for ages 12+
$2 drop-in fee for youth under 12