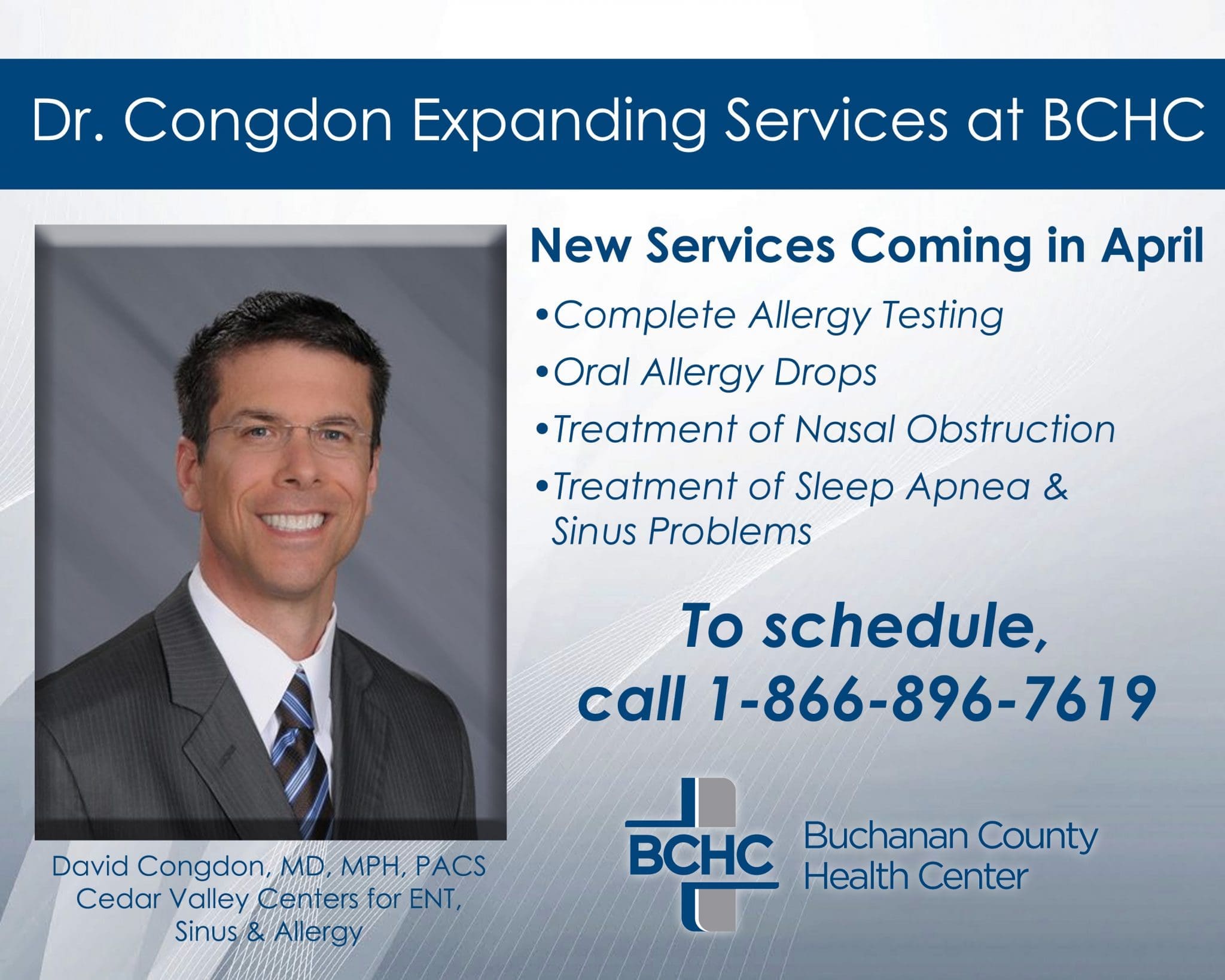 Allergy Treatment and Minimally Invasive Sinus Procedures Coming to BCHC in April
Buchanan County Health Center is pleased to announce the expansion of locally offered ENT services and minimally invasive outpatient procedures.
Beginning in April, David Congdon, MD, MPH, PACS of Cedar Valley Centers for ENT, Sinus & Allergy will offer complete allergy testing, oral allergy drops, treatment of nasal obstruction, sleep apnea and sinus problems in addition to ear tube placement, skin cancer removal and treatment of nose and facial fractures.   Mayo Clinic-trained and double board-certified in ENT and facial plastic surgery, Dr. Congdon has been dedicated to the specialized care of his patients since he began practicing medicine in 2003.
To schedule an appointment with Dr. Congdon, please call 1-866-896-7619.  To learn more about the ENT and Skin Cancer services and specialists visiting BCHC, along with all other medical specialties and procedures, visit bchealth.org, or visit "Buchanan County Health Center" on Facebook.