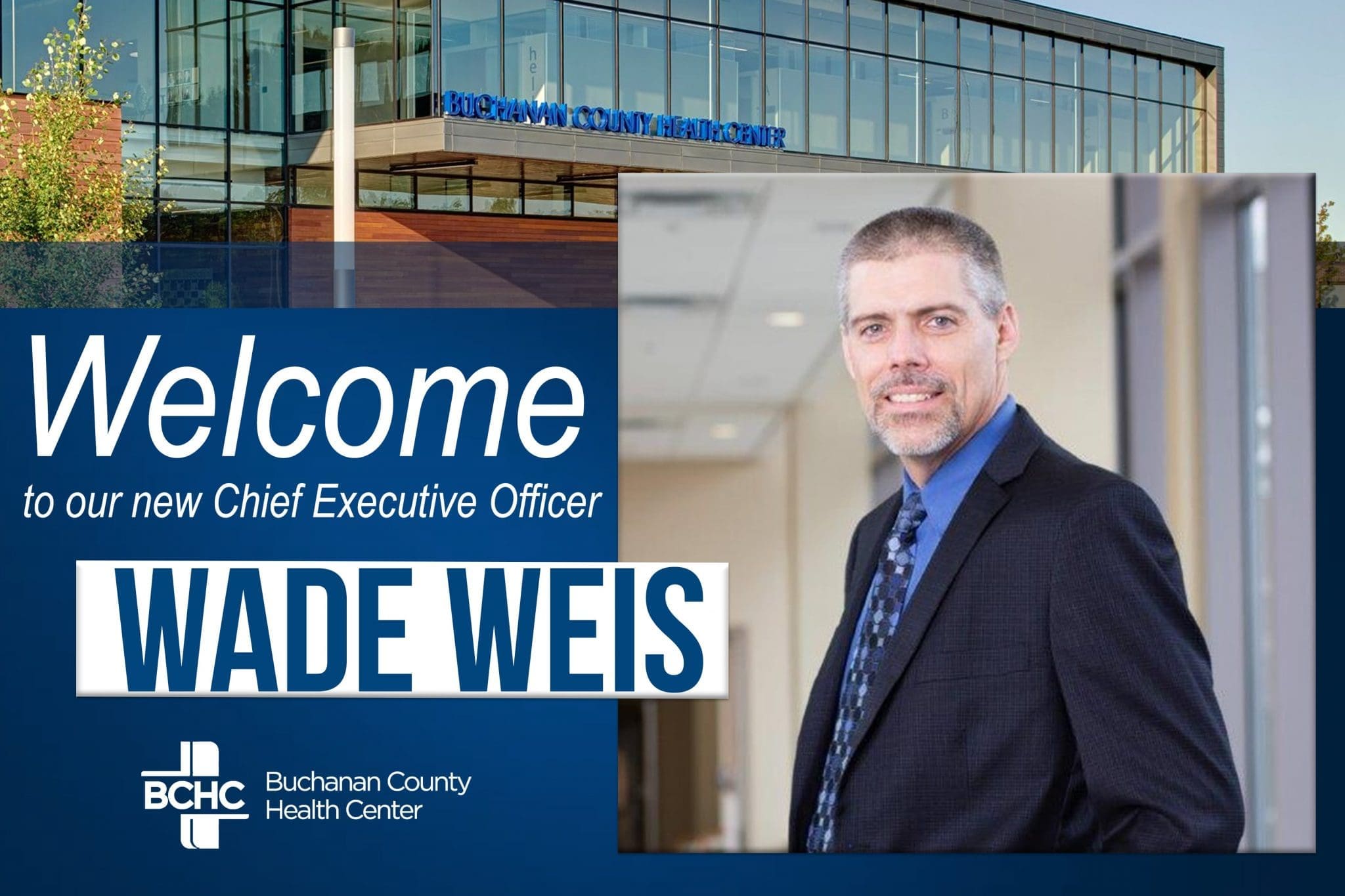 BCHC Announces New CEO, Wade Weis
Buchanan County Health Center (BCHC) is pleased to announce the selection of its new chief executive officer.  Hailing from his current position as interim CEO/CFO at Geary Community Hospital in Junction City, Kansas, Wade Weis will assume the position of BCHC's CEO in February.
Wade comes to BCHC with over twenty years of experience in the healthcare industry and the past thirteen years in senior leadership positions. Prior to his interim position at Geary Community Hospital, Wade has served in CFO capacities at SSM Health Monroe Clinic in Monroe, Wisconsin, Rapid City Medical Center in Rapid City, South Dakota, and Grande Ronde Hospital in La Grande, Oregon.
"The Board of Trustees is excited to have Wade become a member of the BCHC family and the communities we serve," commented Board Chairman, Rob Robinson.  "We feel fortunate to have an individual with Wade's qualities and qualifications joining our team.  Wade is a visible leader with a proven executive skillset and has a strong passion for rural healthcare and community involvement.  He has a diverse background from large and small organizations, and truly appreciates the advantages of working in independent hospital environments similar to Buchanan County Health Center."
When asked what intrigued him most about BCHC, Wade responded, "The organization is dynamic and offers many services not seen in many other critical access hospitals.  In addition, the culture of the organization is exceptional.  I was impressed by the positive comments from the community, as well as everyone in the organization."  Wade continued, "I am excited and looking forward to getting to know everyone, and working together as we continue to serve our communities."
Wade and his wife of thirty years, Heidi, have two adult children; Rachel and Kale.  In his spare time, Wade enjoys sports of all kinds, especially baseball, traveling, hiking, playing cards, and spending time with friends and family. Wade and Heidi look forward to joining and becoming involved in the Independence community and surrounding areas.  Wade's first day with Buchanan County Health Center will be on Wednesday, February, 23rd.
To stay up-to-date with the latest news and announcements from BCHC, please follow "Buchanan County Health Center" on Facebook, or visit BCHealth.org.