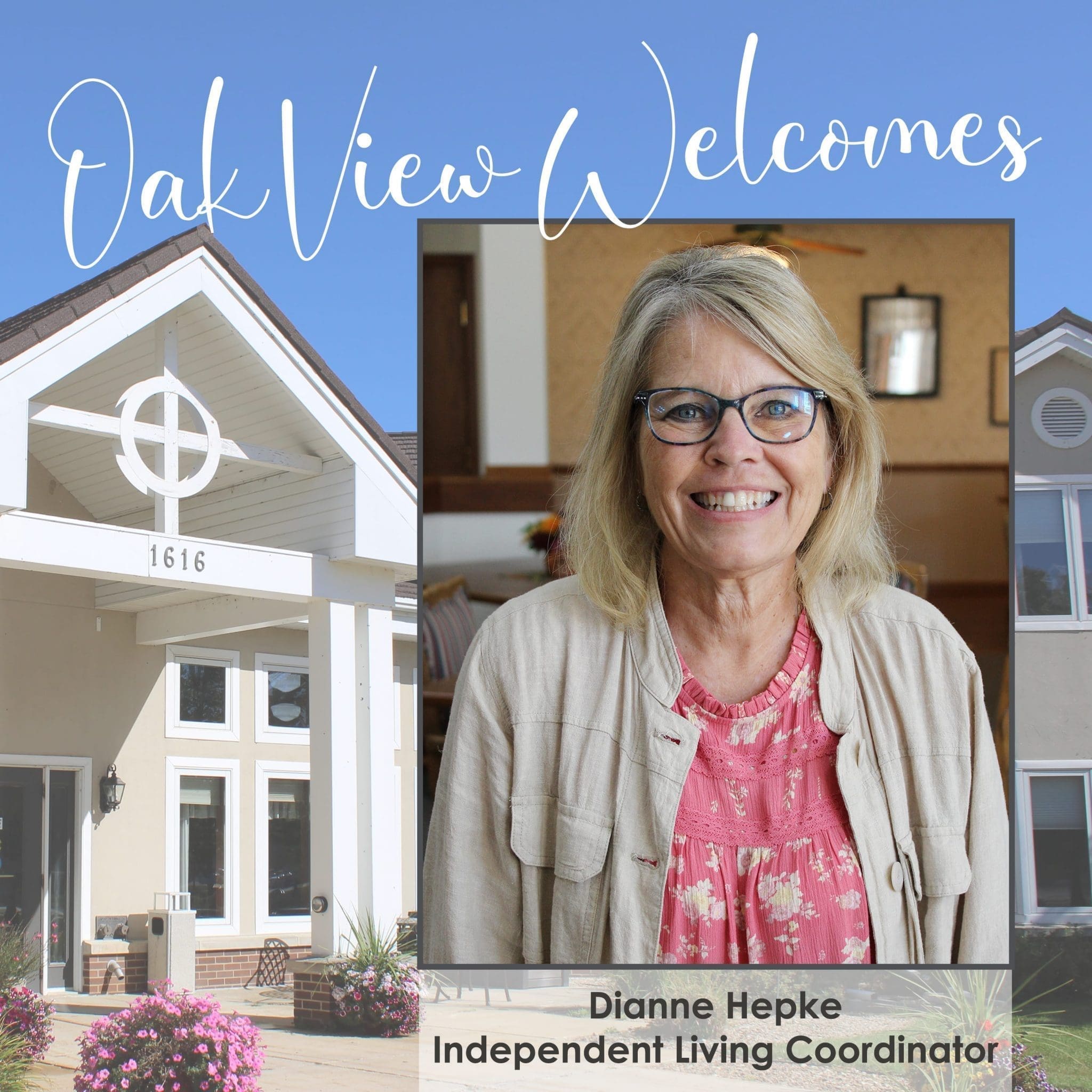 BCHC Appoints Dianne Hepke as Oak View Independent Living Coordinator
Buchanan County Health Center (BCHC) is pleased to announce the appointment of Dianne Hepke to the position of Independent Living Coordinator of Oak View Independent Living for Seniors, located on the main campus of BCHC.
No stranger to BCHC, Dianne served as the Lexington Estate Activities Coordinator for 10 years before transitioning to her new role as Independent Living Coordinator of Oak View. In total, Dianne has spent 14 years working with seniors and their families' in long term care settings.
"BCHC is a great place to work, and I appreciate being able to transition to this new role which provides me with new opportunities for growth," commented Hepke. "In this new role, I look most forward to building new relationships and brining more social opportunities to the homeowners of Oak View that reflect their personal interests.
A Manchester native, Dianne graduated from high school in 1979 and earned her Activity Coordinator Certificate from Kirkwood Community College in 2007. Dianne resides in Independence with her husband of 43 years, Steve. Dianne enjoys spending time with her son, Gabe and his wife Allyssa, along with her grandchildren, Kaeden and Gabby. In her spare time, Dianne enjoys listening to worship music on her daily walks, traveling to new places, attending the activities of her grandchildren, and spending time with family and friends.
Conveniently located on the campus of BCHC, Oak View is reserved for individuals and couples over the age of 60 who seek an independent and active community without the burdens of owning a home. With three spacious floor-plans to select from, Oak View offers an attractive buyback structure for those who purchase apartments, and three-month leasing structures for those who need short-term placement or want to evaluate Oak View for potential purchase in the future.
To learn more about Oak View Independent Living for Seniors, or to set up a tour, please contact Dianne Hepke at 319-332-0940. To stay up-to-date on the latest news and announcements from BCHC, please follow "Buchanan County Health Center" on Facebook.