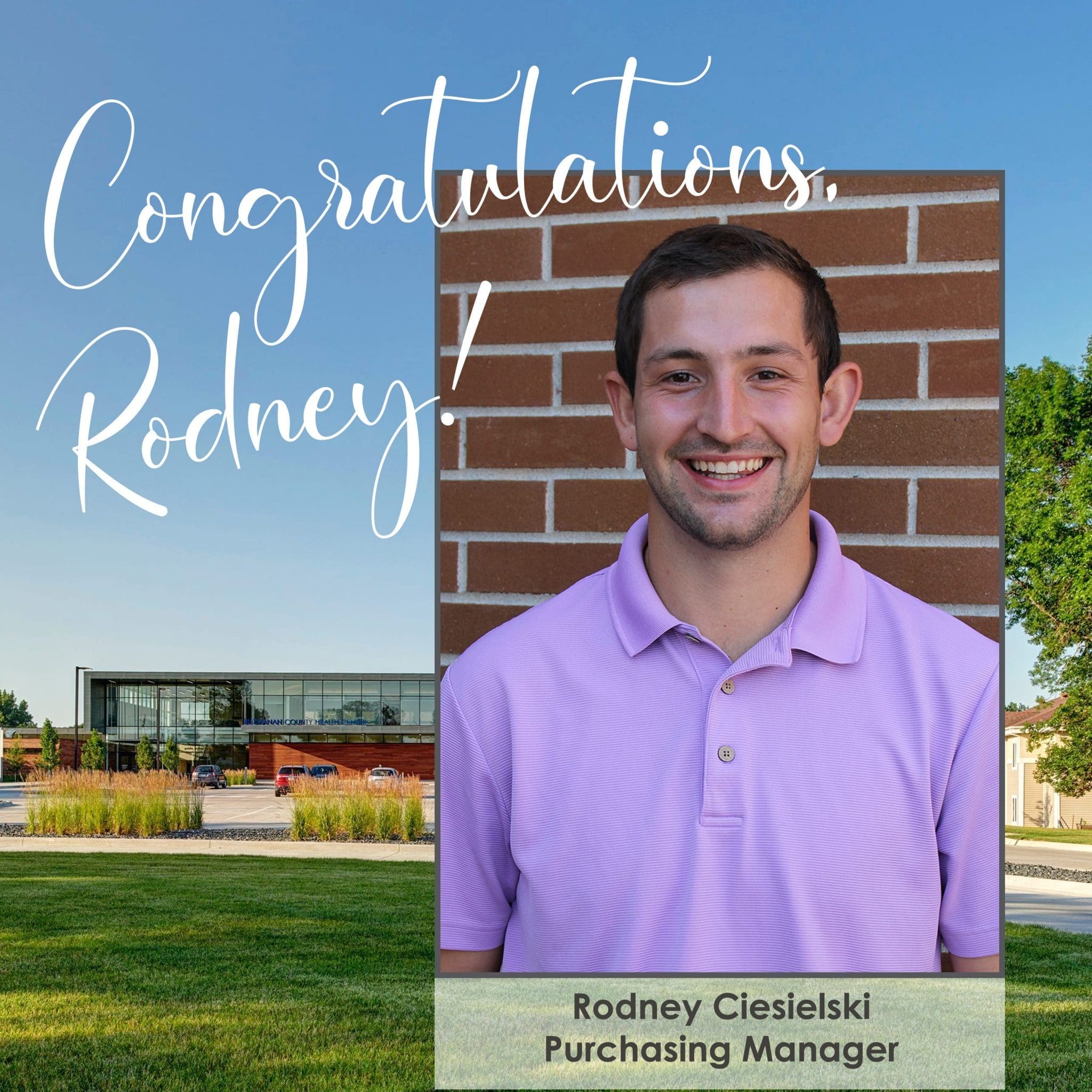 BCHC Appoints Rodney Ciesielski as Purchasing Manager
Buchanan County Health Center (BCHC) is pleased to announce the appointment of Rodney Ciesielski to the position of Purchasing Manager after serving in the role of Purchasing Agent for the past two and a half years.
"Materials Management has had great leadership in the past from Diane Williams to Mark Burkman, and now to Rodney Ciesielski.  I am very confident that Rodney will maintain the service-oriented mindset that he was trained on over the past two and a half years," commented CFO and Interim CEO, Ben Stevens.  "I was honored to coach Rodney in football many years ago and witnessed his natural leadership abilities which I am excited to see again in his new role as the department manager."
"In this role, I look forward to being the helping hand for getting information and supplies to all of the departments at the hospital," commented Ciesielski.  "I also look forward to growing our purchasing department, and helping with all of the day-to-day tasks involved."
A Jesup native, Rodney attended the University of Northern Iowa and received a Bachelor of Science degree in Supply Chain Management.  Outside of work, Rodney enjoys spending time helping coach football and junior high basketball at Jesup Community School, spending time with his girlfriend, Katelyn DeWald and their puppy, Saint, and going on walks, bike rides, and fishing.  Rodney is the son of Martha Ciesielski and Keith and Lisa Ciesielski.
To learn more about all open positions at BCHC, please visit BCHealth.org/Careers.  To stay up-to-date on the latest news and announcements from BCHC, please follow "Buchanan County Health Center" on Facebook.