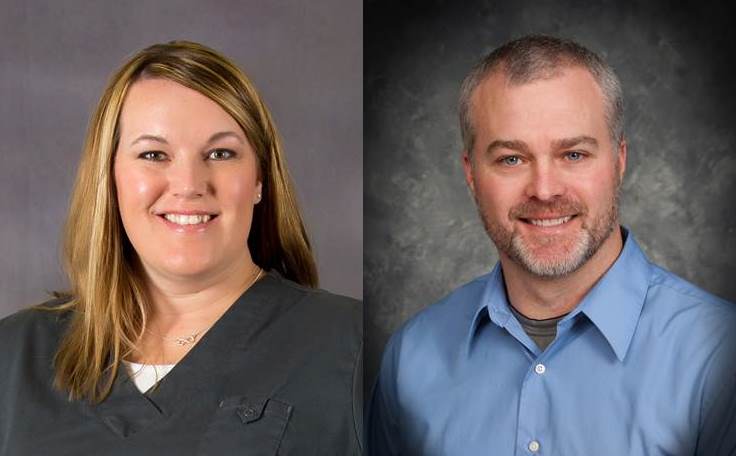 BCHC Appoints Urgent Care Manager & Medical Director
Buchanan County Health Center is pleased to announce the appointment of Amy Van Scoyoc as its Urgent Care Manager.  An employee of BCHC for the past nine years, Amy also serves as the Specialty Clinic Manager.
"Amy has proven herself time and time again as a great leader for our organization.  Amy also coordinates our efforts with patient satisfaction here at BCHC, so she will bring a true focus to make our urgent care experience great," commented Steve Slessor, CEO.
In addition to the appointment of Urgent Care Manager, BCHC is pleased to announce that Dr. Kurt House has accepted the role of Medical Director for BCHC Urgent Care.  Dr. House has been practicing family medicine at Medical Associates of Independence since 1998.  This Medical Directorship role is part-time and will not conflict or take away from his current primary care work.
"We are happy to be able to have a local Medical Director for this service line, commented Steve Slessor, CEO.  Dr. House will also work a few shifts in the center, which will provide him with great insight on items we need to continue to work on and improve.  With a strong leadership team overseeing our urgent care, I have a high degree of confidence that this much needed service line will have a successful start and only continue to get better."
In addition to providing family practice at Medical Associates, Dr. House will be one of nine rotating urgent care providers, set to open July 12th.
For more information about BCHC Urgent Care, or to learn about other services offered at BCHC, please visit www.bchealth.org or follow 'Buchanan County Health Center' on Facebook.