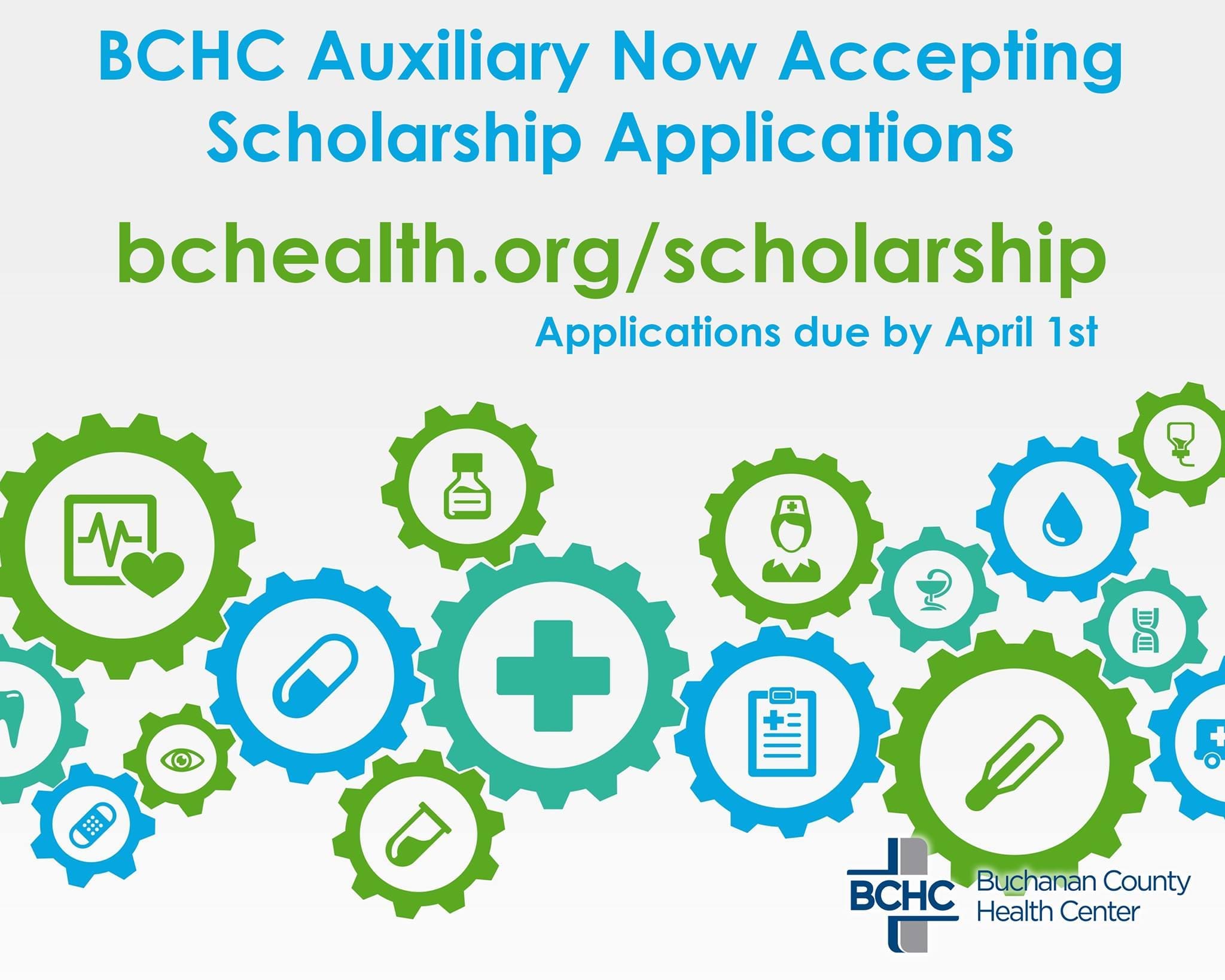 BCHC Auxiliary Scholarships for Continuing Education Now Available
The Buchanan County Health Center Auxiliary is continuing its commitment to assist local students pursuing health care careers. This spring, the Auxiliary will make six $1,000 scholarships available.
Currently accepting scholarship applications, qualifying applicants must live in or currently work in Buchanan County.  Three scholarships of $1,000 will be awarded to current college students or students of non-traditional means continuing their education in a human health care related field.  In addition, three scholarships of $1,000 will be awarded through local Dollars for Scholars chapters (Independence, East Buchanan, and Jesup schools) to seniors entering into a human health care related field. Applications will only be accepted from students of non-traditional means and those currently enrolled in college.  High schools seniors will be evaluated by their local chapter of Dollars for Scholars and should not fill out a formal application, as it will not be reviewed by the selection committee.
Applications from current college students and non-traditional students will be reviewed and selected by the BCHC Auxiliary Scholarship Committee. All recipients will be asked to attend the Auxiliary's Scholarship Dinner on Thursday, June 6th, at the First Presbyterian Church in Independence.
Due by April 1st, applications are available at the BCHC Medical Office Building front desk, BCHC Emergency Department registration office, and online at bchealth.org/scholarship.  For more information, please call (319) 332-0905.