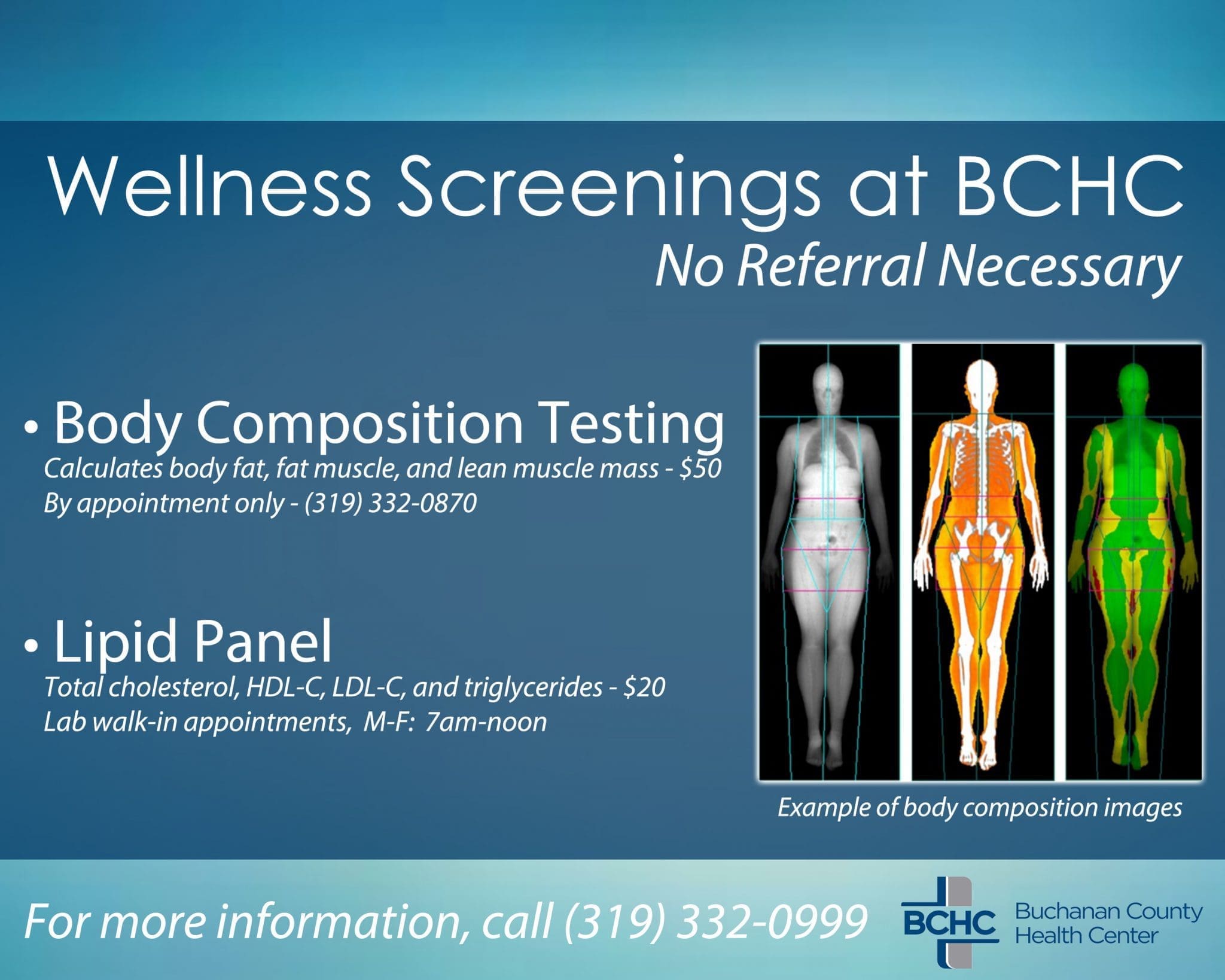 BCHC Body Composition & General Health Screening
In 2016, Buchanan County Health Center (BCHC) introduced two new service lines from its Radiology and Laboratory departments for the public to monitor their personal health and wellness at an affordable, out-of-pocket fee.  One year later, both body composition testing and lipid panels for general health screenings no longer require a referral from the patient's provider.
During the body composition testing, patients will lie down on a padded examination table as a bone densitometer scans their body by using small amounts of x-ray to produce the total body image, evaluating bone lean and fat tissue. This will determine the patient's overall body composition values, such as percentage of body fat, fat mass, and lean muscle mass. With these results, patients may better understand how changes in their diet, lifestyle, exercise, or other interventions may be influencing their body composition and wellness goals.  Those interested may schedule this testing through the Radiology Department by calling (319) 332-0870. A one-time fee of $50, results will be sent to the patients after completion of the test.
Additionally, for $20 individuals may schedule general health screening with BCHC's Laboratory Department on a walk-in basis Monday-Friday from 7AM-12PM. This lipid panel will include total cholesterol, HDL-C, LDL-C, and triglycerides.
For more information about the many local services offered at BCHC, please visit www.bchealth.org or follow 'Buchanan County Health Center' on Facebook.