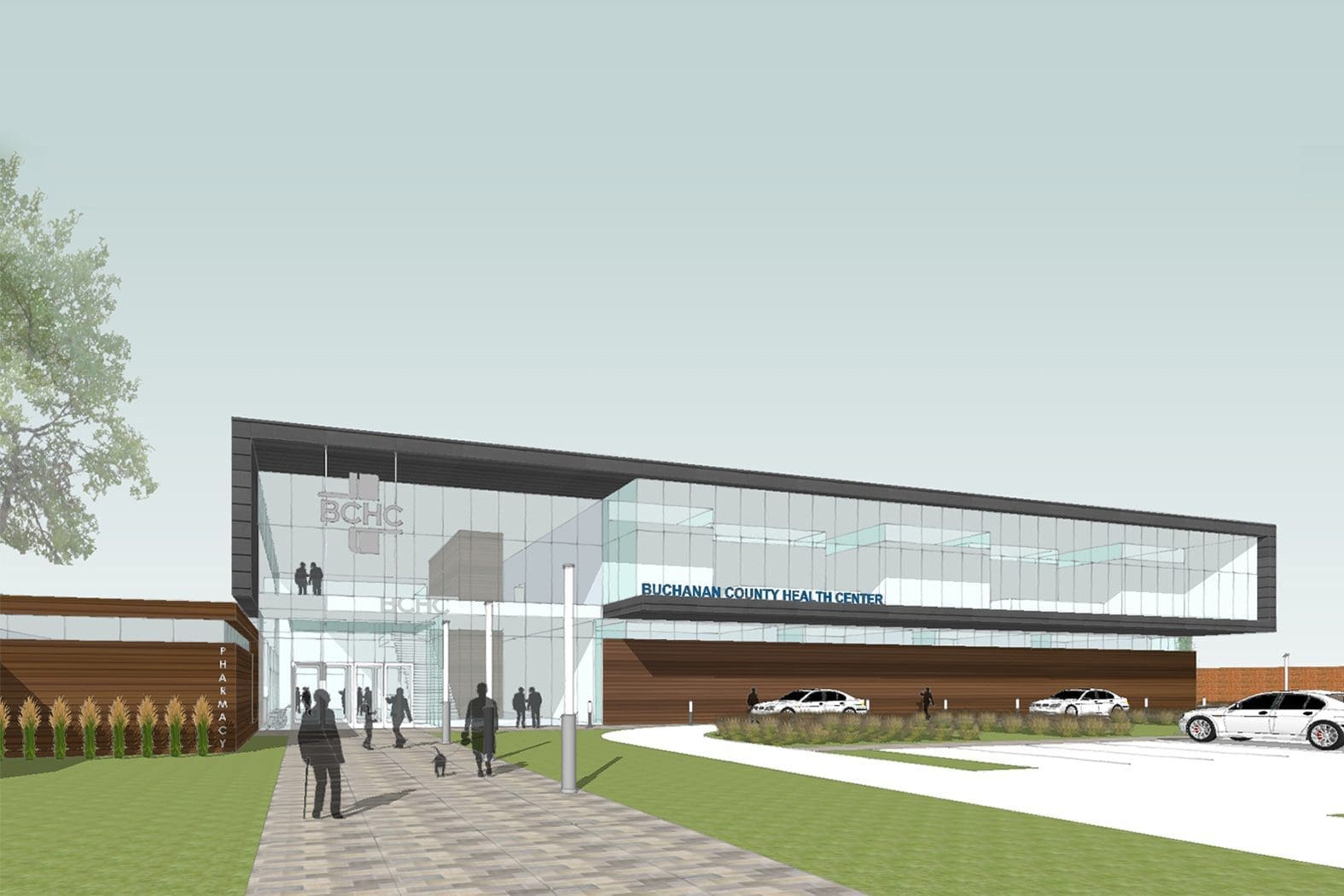 BCHC to Embark Upon 74,000 Sq Ft Remodel and Expansion
On Tuesday, February 23rd, the Buchanan County Health Center Board of Trustees voted to begin a three-phase, 74,000 sq. ft. building project to the campus of BCHC, instilling BCHC's commitment to providing the highest quality of health and wellness services to the communities of Buchanan County conveniently close to home, amidst growing healthcare needs.
This expansion will take place over the span of 27 months.  The major phases are as follows:
Expand and remodel the Wellness Center and Therapy Department by expanding the gym and studio space to allow for additional equipment and classes, renovate locker rooms, create new and private therapy rooms for physical therapy, speech therapy, occupational therapy, and cardiac rehab, and develop a new entrance along with an updated registration area.
Construct a new, two-story medical office building, which will house the Specialty Clinic and provide room for service growth, develop home-like suites for sleep studies, develop a new front entrance and registration area, and remodeled kitchen and cafeteria for public dining.
Remodel and expand the surgical center to allow for continued surgical growth with new procedure rooms and create pre and post-operative surgical rooms, providing more privacy and comfort to patients and their families
Titled the "Building for You" project, this expansion will provide many long-term benefits to the communities of Buchanan County.  "Due to more and more people making BCHC their choice for healthcare along with our growing services, we are outgrowing our facilities.  We are recommitting to being the healthcare center of choice in a big way.  BCHC has become a great choice for healthcare with the added benefit of local convenience. We offer topnotch and experienced physicians along with state of the art technology and a dedicated staff, commented CEO, Steve Slessor.  BCHC has experienced record volumes throughout many of our services while offering new surgical services, such as ENT and orthopedics.  Additionally, we have added to and expanded 11 of our 16 specialty rotations in the last two years alone, leading us to maximizing our current space.  This new project will allow for additional rotating providers, an enhancement of our surgical space, and recommitment to being the leader in community wellness.
BCHC has worked with Invision Architecture, based out of Waterloo for the past two years to develop a comprehensive, master facility plan in order to begin construction.  Contracted through Larson Construction, based out of Independence, initial construction will begin in the south parking lot and Wellness Center on Tuesday, March 1st.  Funded through local loans and USDA loans, the building project will not increase the taxes of Buchanan County residents, but will be paid for through operating margins from services provided.