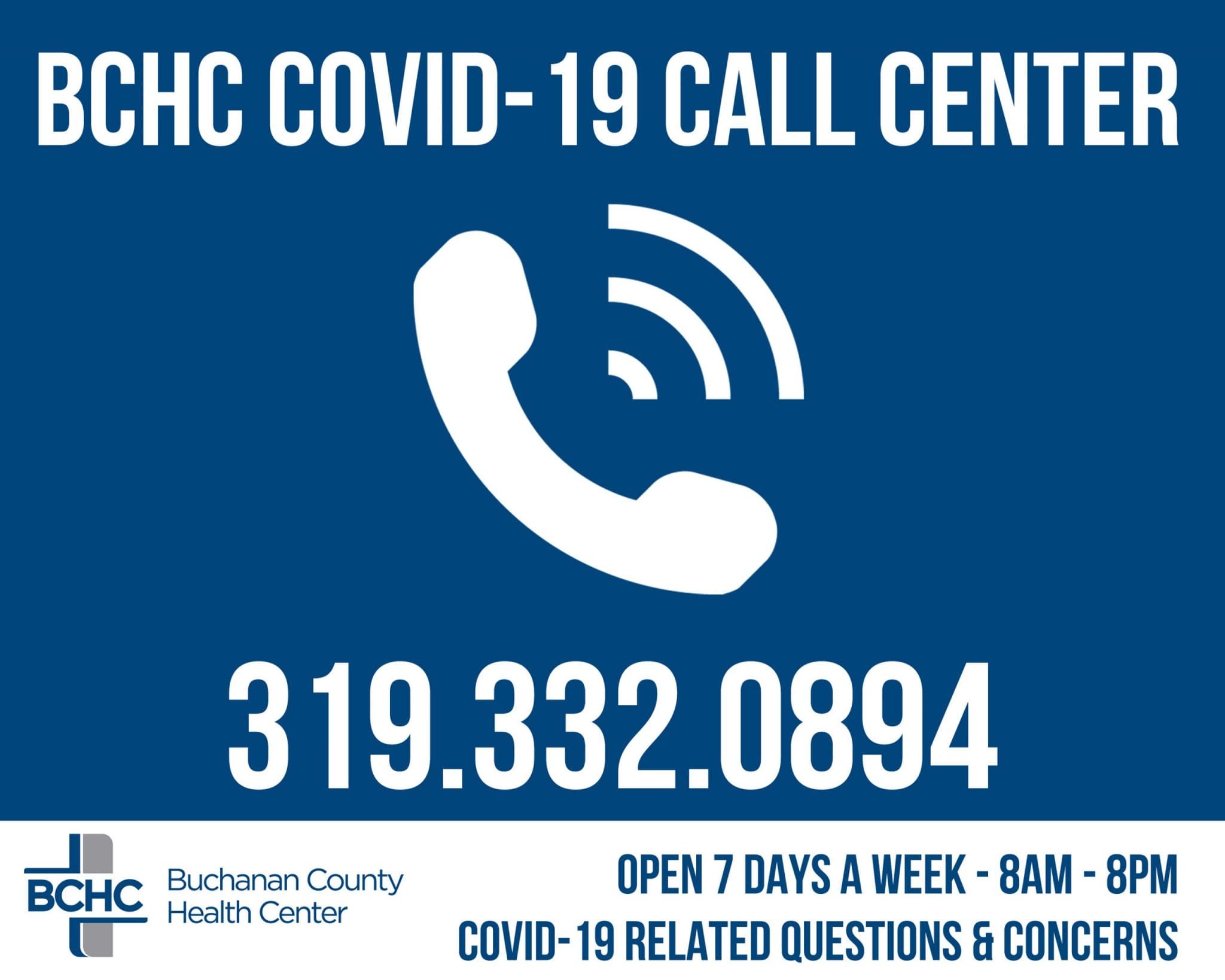 BCHC COVID-19 Call Center
BCHC has established a community COVID-19 call center to help facilitate COVID-19 related questions and concerns.  Open seven days a week from 8am-8pm, this call center is staffed by BCHC nurses under the supervision of a provider.  To reach the BCHC COVID-19 Call Center, please dial 319-332-0894.
If you have reason to suspect you are ill with the novel coronavirus (COVID-19) and do not need emergency medical care, please utilize the call center to be properly screened before presenting onsite.  If you seek emergency care, please inform staff of symptoms prior to arrival.
According to the Iowa Department of Public Health it is important for Iowans to do their part in slowing the spread of COVID-19 by practicing the following:
Practice social distancing.

Stay away from gatherings of people.
Maintain a 6-foot distance between yourself and others.

Wash hands frequently with soap and water for at least 20-seconds each time.
Cover coughs and sneezes with a tissue or elbow/upper arm.
Stay home when ill – even mildly ill.
Routinely clean frequently touched surfaces.
To stay up-to-date with the latest news and announcements from BCHC regarding COVID-19, please follow "Buchanan County Health Center" on Facebook, or visit BCHealth.org/covid19.