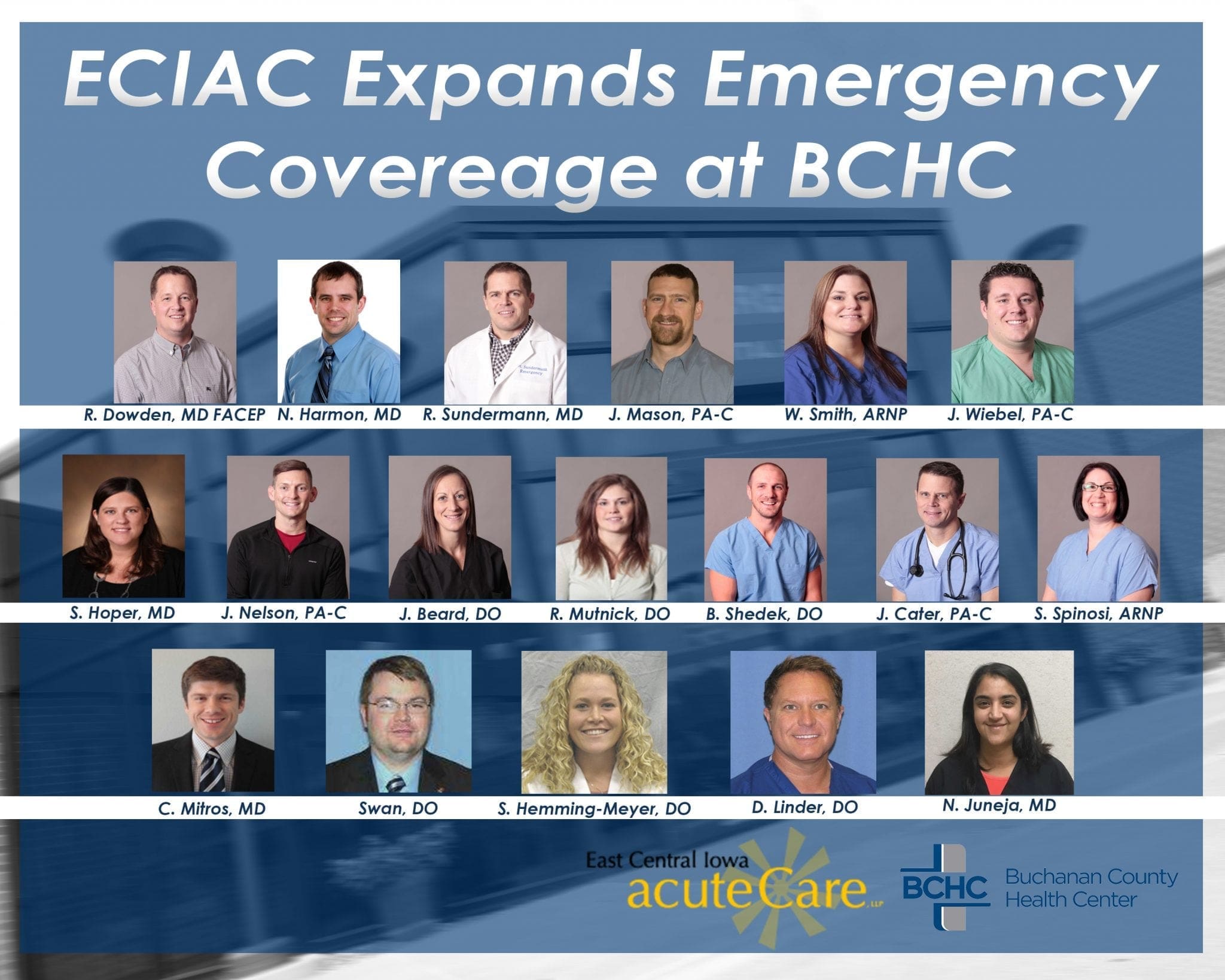 BCHC Expands Partnership with ECIAC
Buchanan County Health Center (BCHC) is pleased to announce its expanded partnership with East Central Iowa Acute Care (ECIAC) through increased emergency provider coverage.  Previously staffing the BCHC Emergency Department 75% of the time, beginning in October, ECIAC will provide over 90% of the coverage with a team of board certified emergency physicians and allied health professionals.
"BCHC has contracted with ECIAC for services since 2014, commented Steve Slessor, CEO. The group has been an outstanding asset to our hospital and community with their clinical expertise and exceptional patient care.  Knowing that you can see the same healthcare professionals locally as you would see by travelling to St. Luke's in Cedar Rapids speaks volumes about our commitment to excellent, accessible patient care."
In addition to its services at BCHC, ECIAC provides full-time emergency coverage at St. Luke's Hospital in Cedar Rapids and partial coverage at Jones Regional Medical Center.   For more information about BCHC and its services, please visit www.bchealth.org or follow Buchanan County Health Center on Facebook.