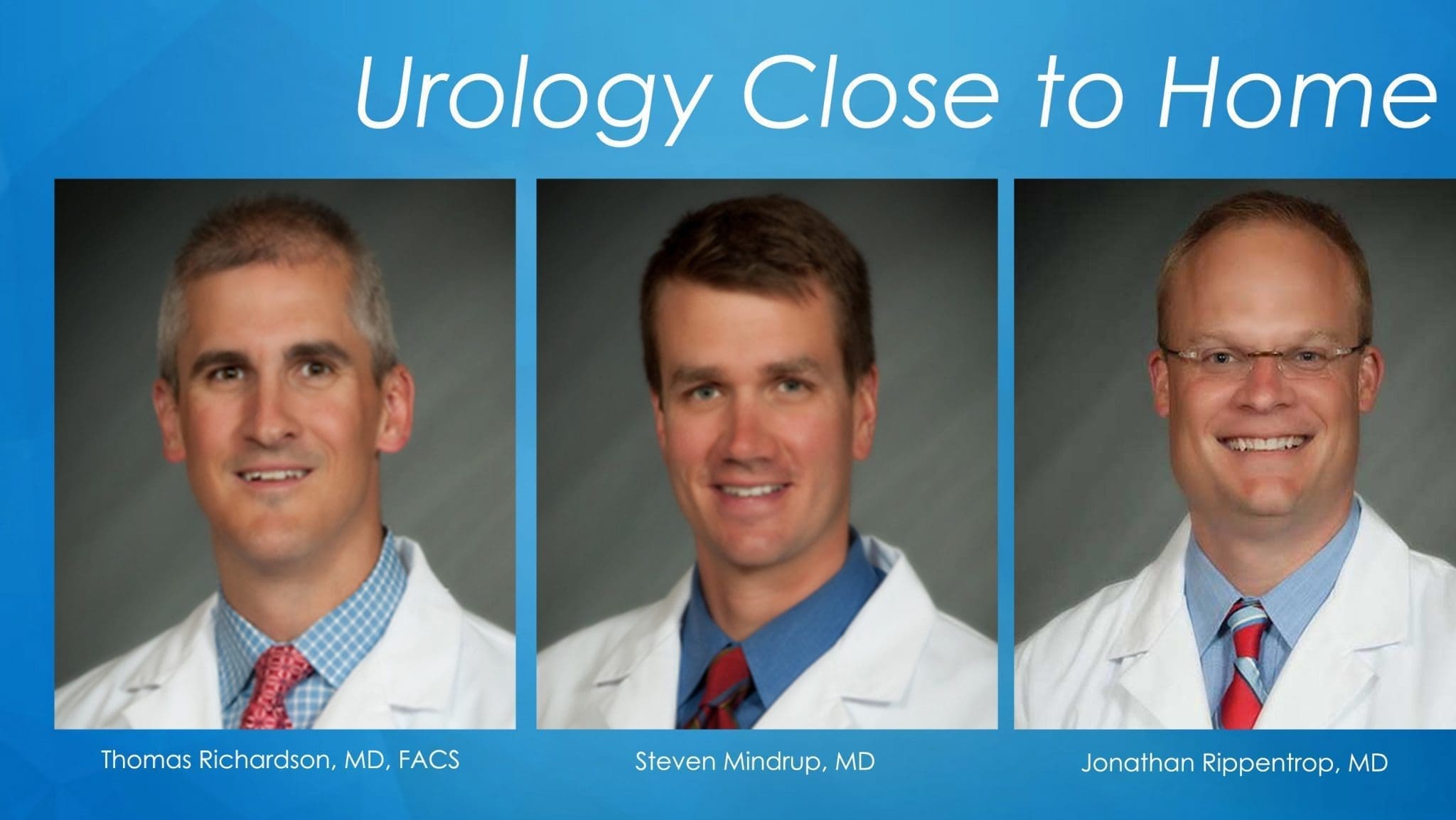 BCHC to Increase Urology Clinic Coverage and Outpatient Procedures
BCHC is deepening its partnership with Physicians' Clinic of Iowa (PCI) by increasing Urology clinic coverage and adding outpatient urological procedures to its long list of locally provided services.  An increasingly needed service, the addition of urological procedures and expanded clinic offerings will allow patients of Buchanan County and surrounding areas the opportunity to be seen and treated locally in a shorter amount of wait-time.
An established practice, the urology providers from PCI have been visiting BCHC's Specialty Clinic for over twenty-five years.  Doctors Thomas Richardson, Steven Mindrup, and Jonathan Rippentrop specialize in disorders affecting the male and female urinary tract in both adults and children. Some of these disorders may include urinary incontinence, frequent recurrent urinary tract infections, kidney stone disease, and prostate disorders.   In addition to weekly coverage at the BCHC Specialty Clinic beginning in March, PCI Urology will also perform outpatient procedures at BCHC including cystoscopies, bladder biopsies, ureter stent placement, laser stone removal, vasectomies, and circumcisions.
To schedule an appointment with a PCI Urologist, please call the BCHC Specialty Clinic at (319) 332-0950.  For all other information, please visit bchealth.org or follow 'Buchanan County Health Center' on Facebook.