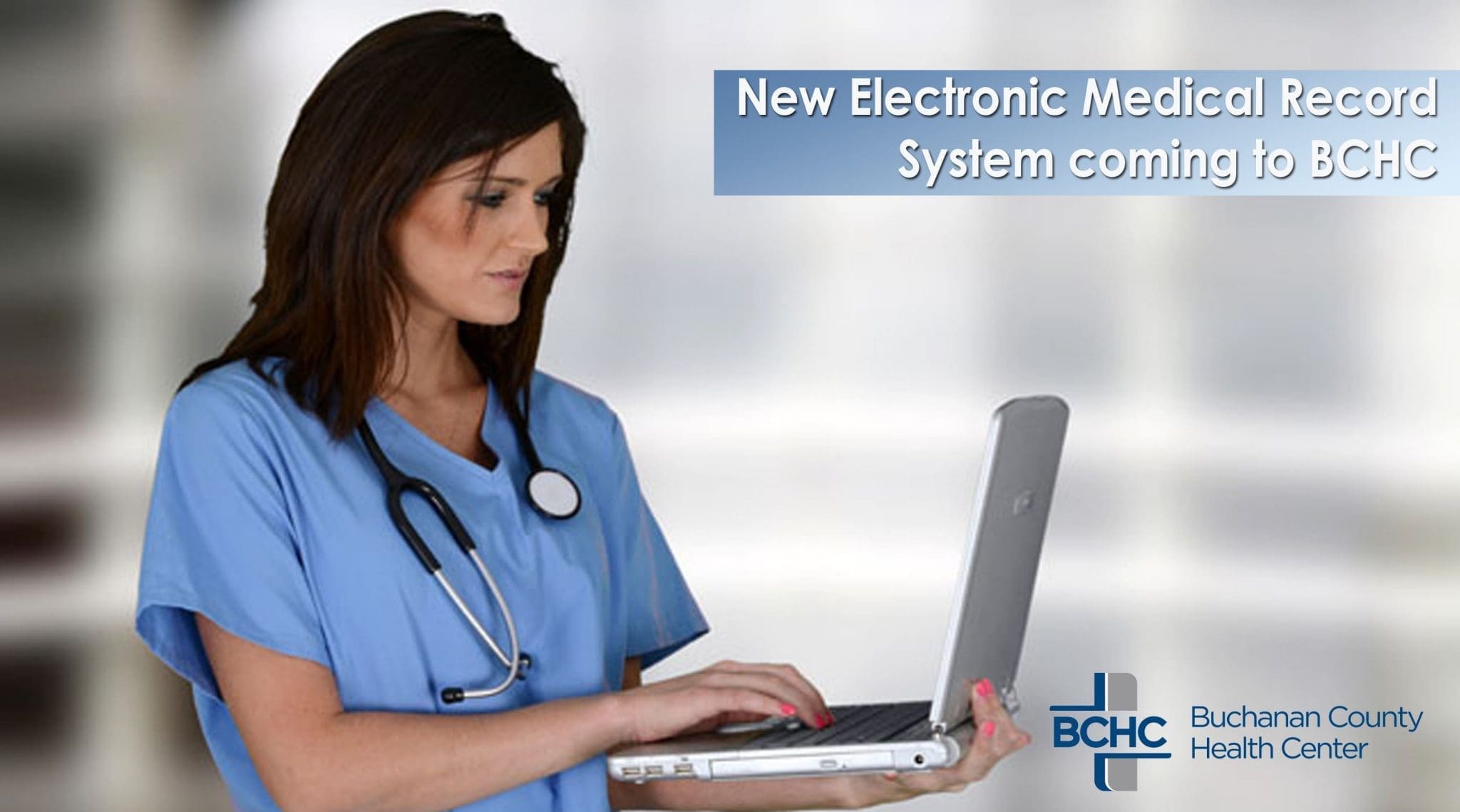 BCHC Introduces New Electronic Medical Record System
Buchanan County Health Center is pleased to introduce a new electronic medical record (EMR) system on March 5, 2017.  Transitioning from Meditech to Epic, the number one medical record system in the country, will provide BCHC and its patients with many benefits.  Typically a resource unavailable to rural hospitals, BCHC has been working with UnityPoint Health to offer this resource to its patients and providers.
By implementing this new system, patients will experience many benefits including improved safety processes, better adherence to national best practices, and system standardization between BCHC's ED and surgeons, along with better coordination of through shared medical records.  Patient information will now have the ability to easily be shared among hospitals, including BCHC, UnityPoint Allen, UnityPoint St. Luke's, UnityPoint Clinics, Mercy Cedar Rapids, and the University of Iowa to name a few with Mayo Hospital and Clinics looking to implement this same system soon.
"The transition to Epic is a significant advancement in the quality of care within our organization.  Information flowing seamlessly between our organization and other facilities with which we share patients will better coordinate care and ultimately improve our outcomes and patient satisfaction," commented BCHC CEO, Steve Slessor.
Many providers who visit BCHC, including the group of emergency professionals from St. Lukes's and surgeons from Cedar Valley Medical Specialists use Epic in their current locations and are very excited about this change to standardize systems among facilities.
"Having Epic at BCHC will allow us to more easily view specialists' notes from many organizations, making it easier to review past medical history and make transfers when needed safer due to the transferring hospitals being able to immediately view the records.  Outcomes are improved immensely when we have a more complete picture of a patient's medical history.  EPIC will provide that," commented Dr. Nathan Harmon, BCHC Medical Director of Emergency Care.
Patients who received care at BCHC before March 5th will still be able to access their personal health information and records online and will also be able to access their medical records with services received on or after March 5th by visiting bchealth.org/patient-portal.
For more information, please visit www.bchealth.org or contact BCHC at (319) 332-0999.