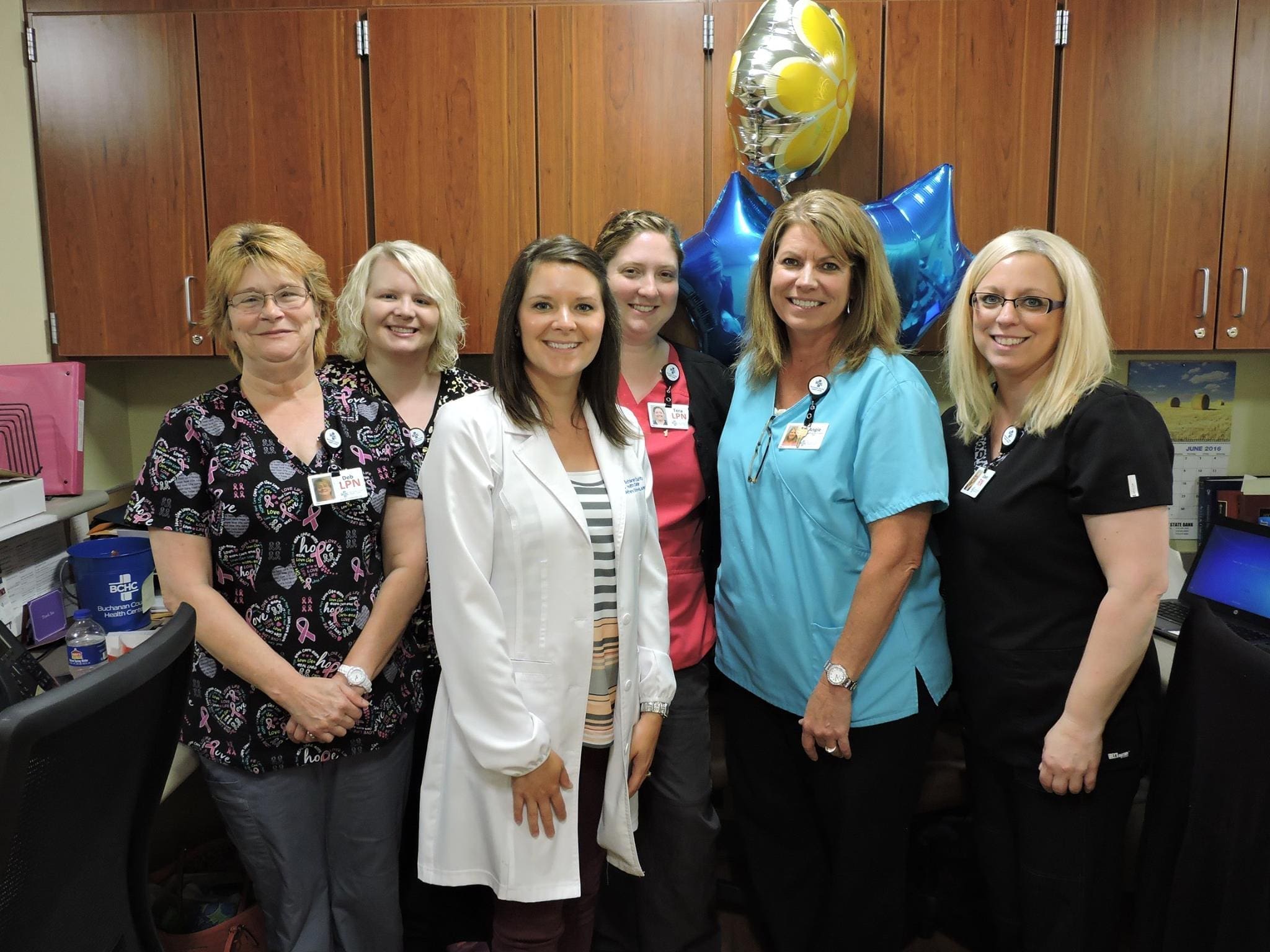 BCHC Observes American Diabetes Month
According to the Centers for Disease Control and Prevention, over 29 million Americans are living with diabetes.  A growing epidemic, the CDC estimates that 1 in 3 Americans will have diabetes by 2050.  BCHC is taking a proactive stance in helping pre-diabetic patients prevent and reverse the risk factors of diabetes along with assisting, educating, and treating patients living with the disease.
Providing pre-diabetes education and diabetic services, Cindy Horn, RN believes in the importance of diabetic education before and while living with the disease. "It has been very rewarding to see participants in our outpatient diabetes self-management education classes reduce their A1c, lose weight, and in some cases decrease the severity of their diagnosis just by choosing to invest in healthy lifestyle choices such as choosing healthier foods, decreasing food portion sizes, and finding time to work in a regular exercise routine, such as walking and strength training."
Certified by the American Association of Diabetes Educators, the Diabetes Self-Management Education Program at BCHC provides education to patients living with diabetes, including how the disease can affect your body, the skills required to assist with the day-to-day management of diabetes, and information and guidance to promote necessary changes such as diet and exercise to achieve optimal health and quality of life while living with diabetes.
In addition to the Self-Management Program, the Diabetes Care Team, comprised of a diabetic educator, dietician, and wellness specialist hold quarterly pre-diabetes education workshops, open to the public and for those diagnosed with pre-diabetes.  These sessions educate attendees on the causes and risks of pre-diabetes, teach healthy eating strategies and menu planning, find support for developing new physical activity habits, and learn about diabetes prevention.  Reversible with healthy habits and physical fitness, those living with pre-diabetes have a fasting blood sugar level of 100-125.  The next pre-diabetes education workshop will be held on Monday, December 5th at 4:00pm in Meeting Room A of BCHC.  Those interested may reserve a spot by calling the Wellness Center at (319) 332-0850.
In addition to diabetes education and management services, BCHC also offers wound care and treatment; a large component of diabetic health.  As diabetes progresses, individuals may develop diabetic ulcers on their legs, ankles, and/or feet.  The Center for Wound Healing & Hyperbaric Medicine provides comprehensive treatment in the form of dressing changes, debridement, compression therapy, biological skin applications, negative wound therapy, and hyperbaric oxygen therapy to those suffering with chronic, non-healing wounds.  Providers at the Wound Center help patients by teaching them how to care for their healing wounds, and observe the progress of the healing, while monitoring the patient's lifestyle and medications.  "Since opening our doors last December, we have seen high healing success rates along with great patient satisfaction scores.  It has been our pleasure in treating patients living with chronic wounds and seeing them heal through their treatment plans with us.  We pride ourselves in the care we're able to provide to our patients," commented Wound Center Manager, Angie Youngblut, RN. In addition to treating diabetic ulcers, the Wound Center sees patients suffering with non-healing trauma, surgical, and soft tissue wounds.  It is suggested that individuals developing an ulcer or witness a non-healing wound contact the Wound Center immediately for evaluation and treatment.
To learn more about the diabetic services offered at BCHC, including diabetes education and wound care, please call Buchanan County Health Center at (319) 332-0999 or visit www.bchealth.org/medical-services for more information.