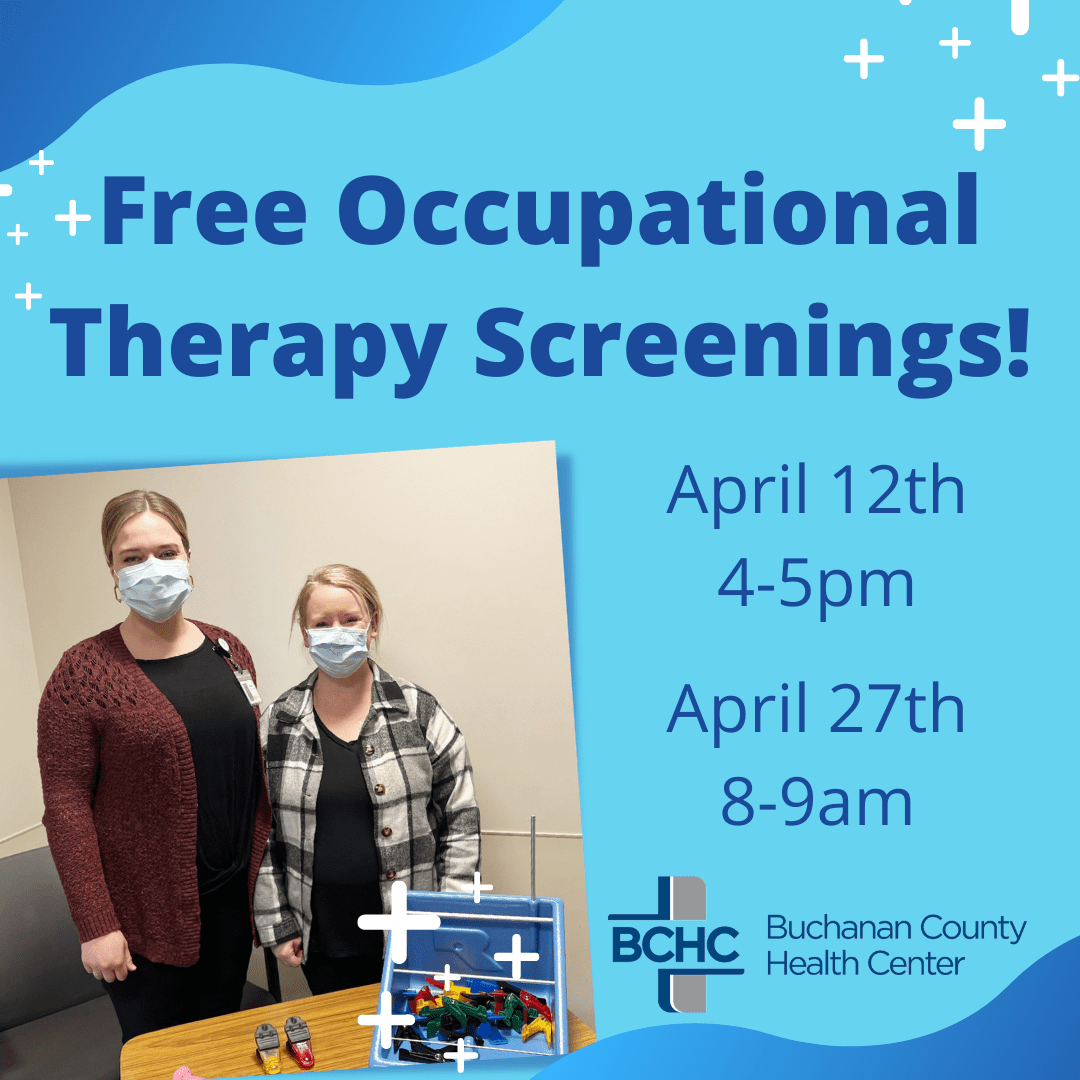 BCHC Occupational Therapy to offer Free Occupation Therapy Screenings in April as part of National Occupational Therapy Month
In honor of National Occupational Therapy Month, the Occupational Therapy Department at BCHC will offer free occupational therapy screenings during the month of April.  Occupational therapy is an area of rehabilitative medicine that focuses on helping people regain or maintain their ability to perform their usual daily activities as easily and independently as possible across a person's lifespan.
During the free screening, an occupational therapy staff member will conduct a short assessment on an individual to identify any potential needs for intervention and determine if the individual would benefit from skilled occupational therapy services.  Adults and children alike can benefit from occupational therapy.  Some patients who benefit from occupational therapy include, but are not limited to those living with developmental delays, sensory processing dysfunction, cognitive disabilities, hand injuries, stroke and brain injuries, range of motion, lymphedema therapy, and more.
No appointment necessary, those seeking a free screening may come to the Wellness Center at BCHC on Tuesday, April 12th from 4-5pm or on Wednesday, April 27th from 8-9am and request a free occupational therapy screening.  A screening is not a commitment to seek occupational therapy services.
To stay up-to-date on the latest news and announcements from BCHC, please visit bchealth.org, or following "Buchanan County Health Center" on Facebook.