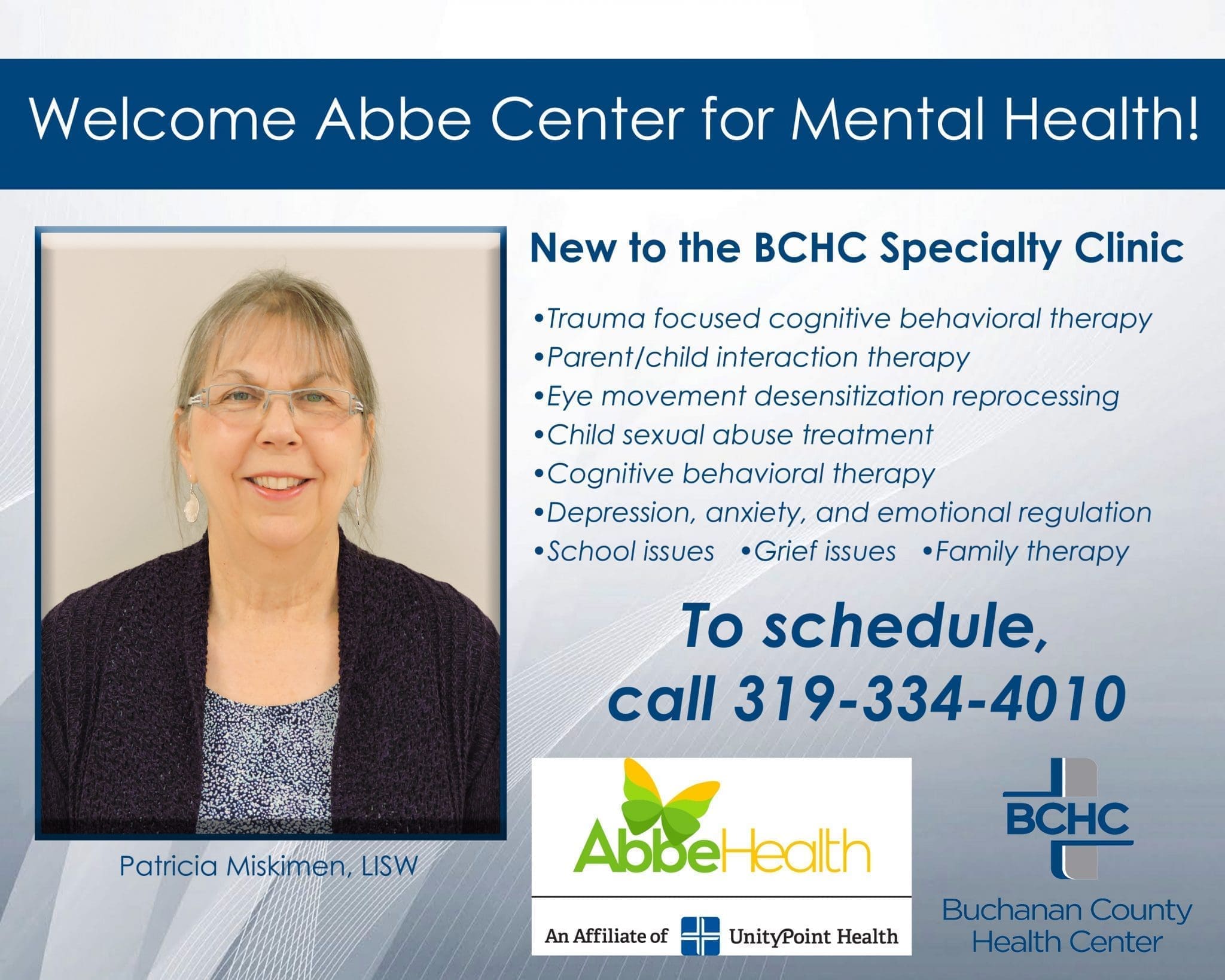 BCHC Specialty Clinic to offer Mental Health Services through Abbe Center for Community Mental Health
Beginning April 3rd, the Abbe Center for Community Mental Health will be providing outpatient mental health therapy and treatment through the Specialty Clinic at Buchanan County Health Center (BCHC).
Affiliated with UnityPoint Health – Cedar Rapids, the Abbe Mental Health Center is a state-accredited community mental health center serving individuals of all ages.
Visiting specialist Patricia Miskimen, a Licensed Independent Social Worker (LISW) from Abbe Mental Health Center has been proving outpatient mental health therapy for 25 years.  She specializes in child sexual abuse treatment, trauma-focused cognitive behavioral therapy, parent/child interaction therapy, and eye movement desensitization reprocessing. Other therapeutic interventions include cognitive behavioral therapy, family therapy, solution focused attachment and trauma approaches, mindfulness and systemic approaches to assist patients with depression, anxiety, trauma, and emotional regulation, school issues, relational issues, and grief issues. Miskimen will see individuals at BCHC each Tuesday.
To schedule an appointment with Miskimen, call Abbe Mental Health Center at 319-334-4010.  To learn about all other services and clinics offered at BCHC, please visit bchealth.org or follow "Buchanan County Health Center" on Facebook.