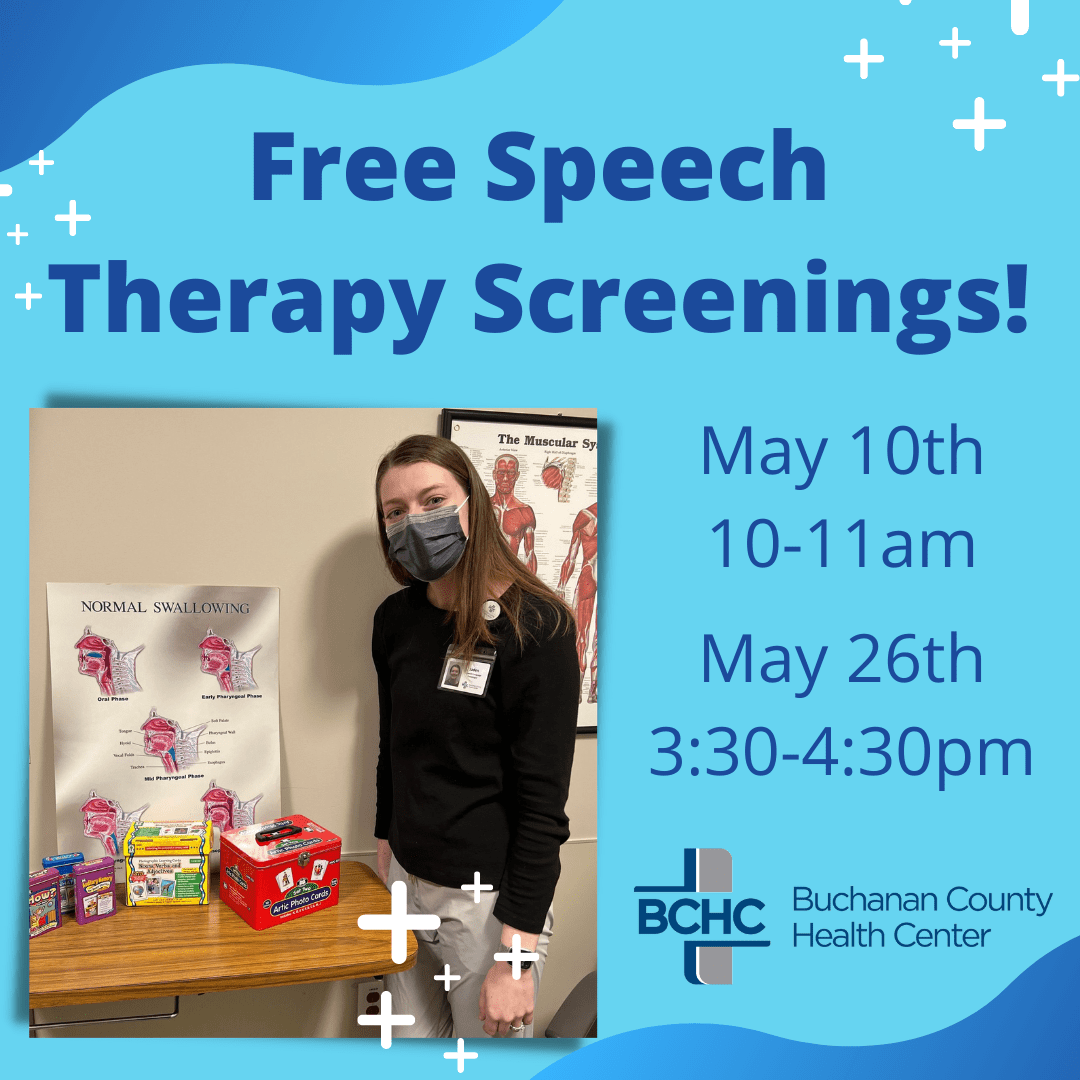 BCHC Speech Therapy to offer Free Speech Therapy Screenings in May as part of National Speech Therapy Month
In honor of National Speech Therapy Month, the Speech Therapy Department at BCHC will offer free speech therapy screenings during the month of May.  Conditions treated through speech therapy include, but are not limited to, stuttering, articulation and language disorders, difficulty finding words, voice disorders, problem solving, memory deficits, feeding and swallowing disorders, and stroke rehabilitation.
During the free screening, BCHC's speech therapist, Jaden Wilson, M.A., CF-SLP, will conduct a short assessment on an individual to identify any potential needs for intervention and determine if the individual would benefit from speech therapy services.  A person's communication skills are critical at each stage of life—for young children, as a strong foundation for language and literacy; for school-aged children, as a requirement for academic and social success; and for adults, as a key part of their career and personal relationships.
No appointment necessary, those seeking a free screening may come to the Wellness Center at BCHC on Tuesday, May 10th from 10-11am or on Thursday, May 26th from 3:30-4:30pm and request a free speech therapy screening.  A screening is not a commitment to seek speech therapy services.
To stay up-to-date on the latest news and announcements from BCHC, please visit bchealth.org, or following "Buchanan County Health Center" on Facebook.