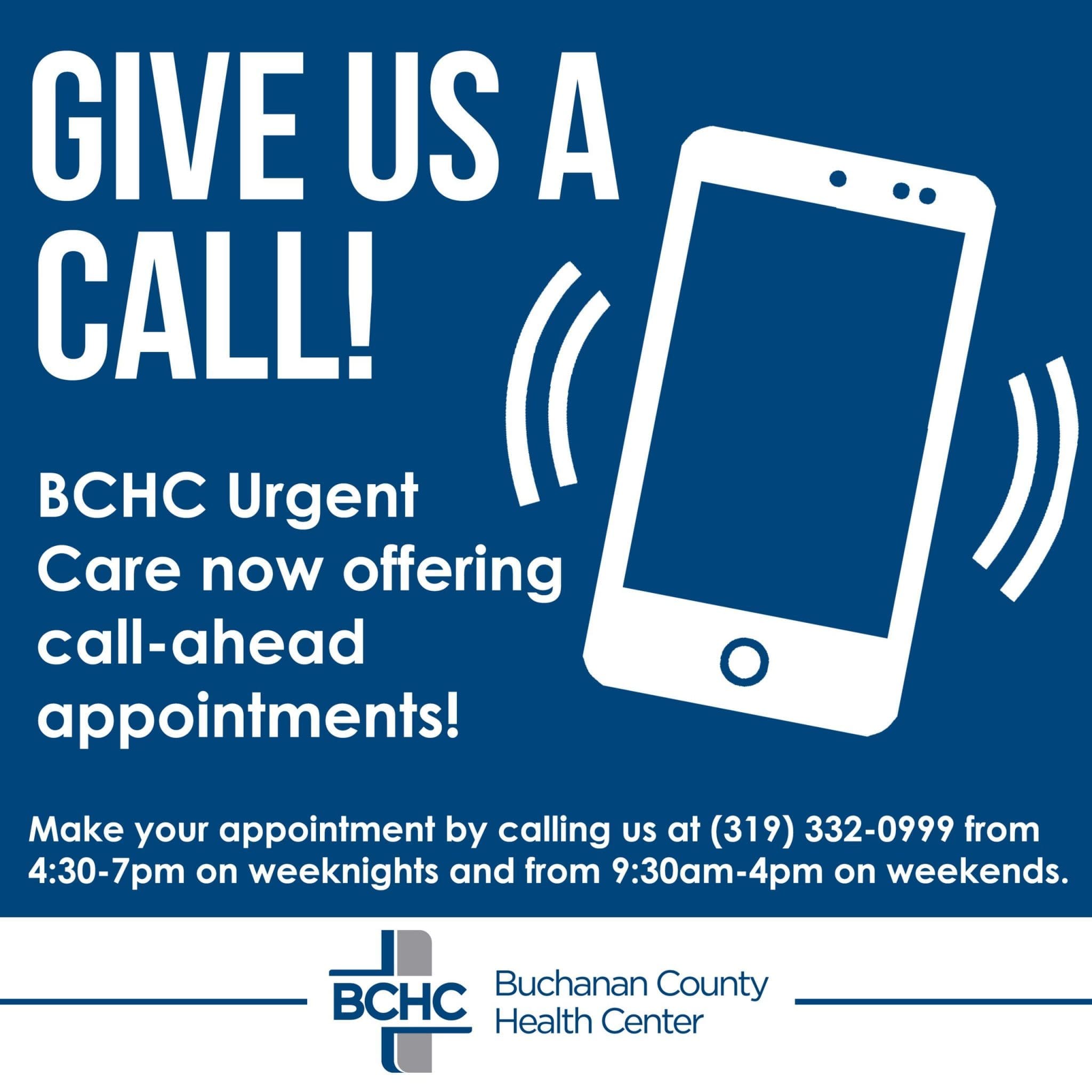 BCHC Urgent Care Now Offering Call-Ahead Appointments
Buchanan County Health Center has made a temporary change to its urgent care practice by allowing patients to call-ahead for appointments during the COVID-19 pandemic.
"Over the past two months, we have established many additional safeguards to ensure that we dramatically reduce the transmission of illnesses," commented Amy Van Scoyoc, Executive Director of Ambulatory Services.  "We know that our patients continue to require care and we feel that this new call-ahead feature compliments the current systems that we already have in place for them to do so safely."
Beginning Saturday, May 2nd, patients may call BCHC to schedule an urgent care appointment from 9:30am until 4pm on weekends and 4:30pm until 7pm on weeknights.  Appointments will be scheduled in certain intervals to decrease patient to patient contact.  In addition, walk-in urgent care patients will be asked to provide their phone number upon entrance and directed to return to their vehicles until called for an appointment if one is not readily available.
Patients with respiratory symptoms and illnesses should call the BCHC Call Center at 319-332-0894 before presenting on-site.  All other patients seeking urgent care should call BCHC at 319-332-0999 to make an appointment.
For more information, or to stay up-to-date on the latest news and announcements from BCHC, please follow "Buchanan County Health Center" on Facebook, or visit BCHealth.org.