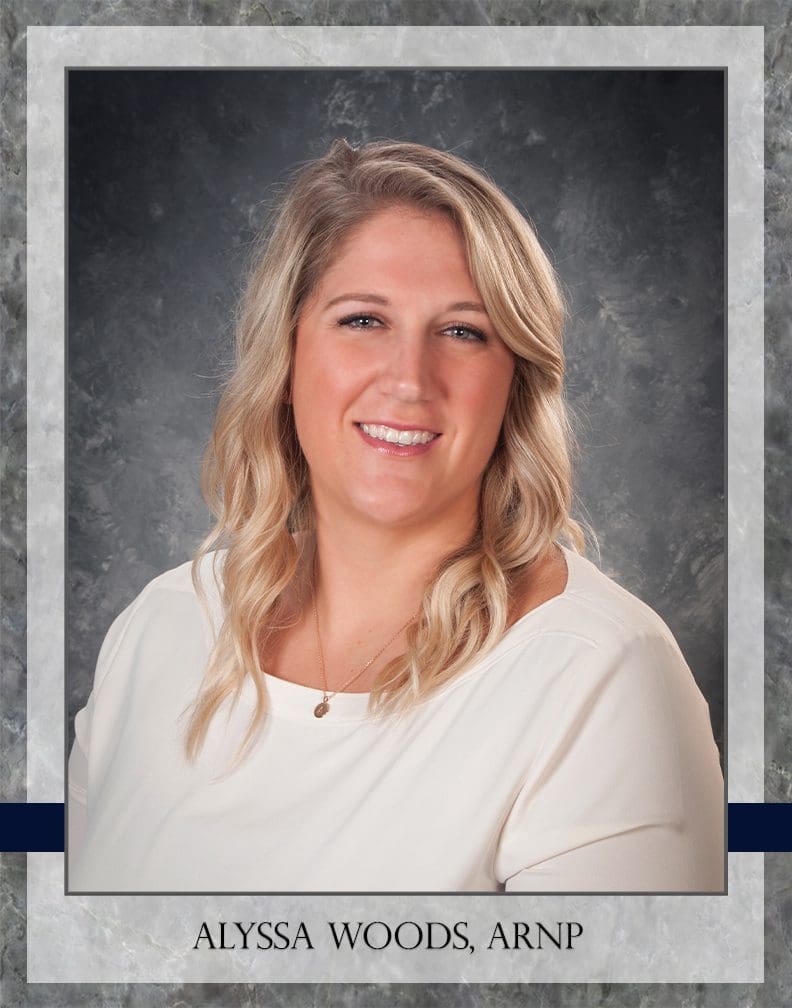 BCHC Welcomes Alyssa Woods, ARNP to BCHC Family Medicine – Jesup
Buchanan County Health Center is pleased to announce the addition of Alyssa Woods, ARNP to its roster of providers that will see patients at BCHC Family Medicine – Jesup beginning in January of 2020.  Alyssa comes to BCHC with several years of nursing and advanced nursing experience, most recently employed at Waverly Health Center's walk-in clinic where she provided care to patients with acute illnesses and injuries, and prior experience in emergency nursing.  Alyssa attended Allen College of Nursing where she obtained her Bachelors of Science in Nursing and Master's in Nursing.  Alyssa is Board Certified by the American Academy of Nurse Practitioners in Family Medicine.
"Alyssa rose to the top of the many applicants we had for this position," commented Steve Slessor, CEO.  "It was clear from interacting with her that she will have a wonderful ability to form meaningful relationships with her patients.  Alyssa also has a passion for the Jesup community and its residents.  Alyssa is the final provider of a terrific team that we have been able to establish to provide services in Jesup."
"I am very excited to start this new journey with Buchanan County Health Center and the Jesup clinic, and I am honored to be part of this organization," Woods commented.  "I look forward to creating relationships with patients, which will allow me to provide quality care to my patients and the community."
A native of the community of Jesup and current resident of the community of Fairbank, Alyssa enjoys spending time with her husband, Connor, and their extended family and friends.  Alyssa will join providers Sarah DeVore, ARNP, Christy Weber, ARNP, David Fahey, DO, and William Schmitt, DO at BCHC Family Medicine – Jesup upon its opening in January of 2020.
BCHC Family Medicine – Jesup will provide the residents of Jesup and surrounding communities with additional local access to primary care services.  BCHC Family Medicine – Jesup will operate in partnership as an affiliate of UnityPoint Health, which will allow access to resources including the use of EPIC for its electronic medical records.
BCHC Family Medicine – Jesup will offer patients with the opportunity for same-day appointments, annual wellness exams, disease prevention and management, and diagnosis and treatment for common illnesses and injuries.  The clinic will also feature lab and X-ray services.  Slated to open on Monday, January 6th of 2020, BCHC Family Medicine – Jesup will be staffed from 7am-7pm on Monday-Thursday, and 8am-4:30pm on Fridays.  Patients will have the opportunity to begin scheduling appointments in the late fall of 2019 with more information to follow.
For more information about BCHC, please visit BCHealth.org, or follow "Buchanan County Health Center" on Facebook to stay up-to-date with the latest news and announcements.