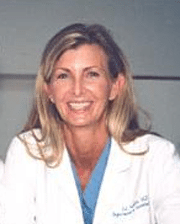 BCHC Welcomes Dr. Julie Saddler to its Outpatient Pain Management Clinic
BCHC is pleased to welcome Dr. Julie Saddler from Linn County Anesthesiologists. Specializing in pain relief through anesthetic care, Dr. Saddler will visit the BCHC Pain Management Clinic twice a month through the BCHC Surgical Services Department.
A graduate from the University of Iowa Carver College of Medicine, Dr. Saddler completed her residency at Emory University School of Medicine in Atlanta, Georgia and fellowship at Baystate Medical Center in Springfield, Massachusetts.  Dr. Saddler is board certified by the American Board of Anesthesiology and the American Board of Anesthesiology Pain Medicine.
A long-time service at Buchanan County Health Center, conditions treated through the Pain Management Clinic include back and neck pain, pain associated with osteoporosis and vertebral compression fractures, spinal stenosis and failed back surgery, cancer pain, limb pain, and post-thoracotomy pain, along with many other chronic conditions.
For more information BCHC's pain management services, please call BCHC at (319) 332-0999 or visit bchealth.org.