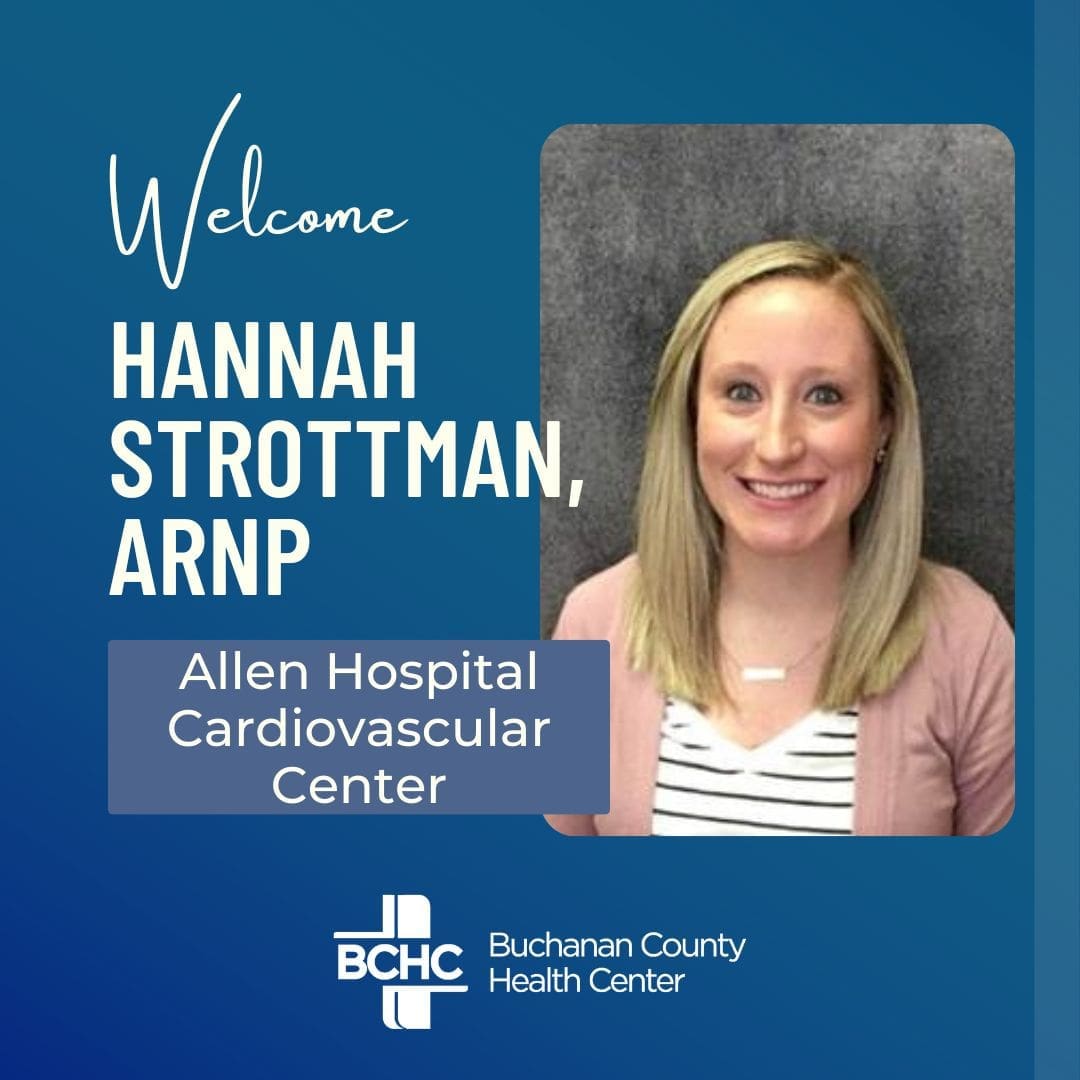 BCHC Welcomes Hannah Strottman, ARNP to Oelwein Cardiology Specialty Clinic
BCHC is pleased to welcome Hannah Strottman, ARNP from Allen Hospital Cardiovascular Center to the BCHC Oelwein Specialty Clinic. Located at 2405 Rock Island Road, Strottman visits the BCHC Oelwein Specialty Clinic every other Friday. Colleague Abbie Schaa, ARNP from visits the BCHC Cardiology Clinic in Independence every Tuesday. Strottman attended Allen College and is board certified by the American Academy of Nurse Practitioners Certification Program.
To schedule an appointment with Hannah Strottman, ARNP, please call 877-514-3272. To stay up-to-date with the latest news and announcements from BCHC, please visit BCHealth.org, or follow Buchanan County Health Center on Facebook.