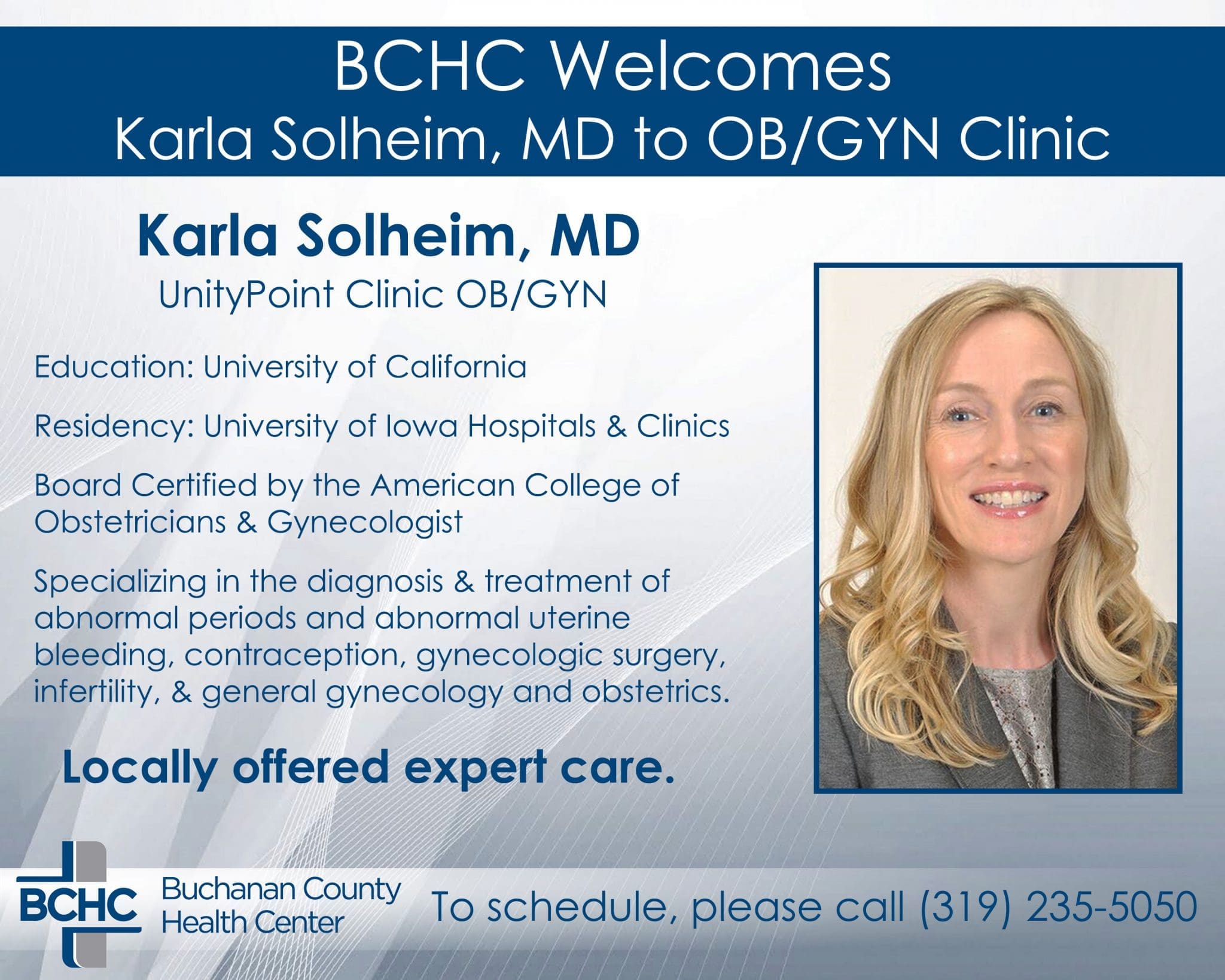 BCHC Welcomes Karla Solheim, MD to the OB/GYN Specialty Clinic
Buchanan County Health Center is pleased to welcome Karla Solheim, MD, to the OB/GYN Specialty Clinic.  Dr. Solheim will visit BCHC from UnityPoint Clinic OB/GYN on the second and fourth Wednesday of each month, beginning May 8.
Specializing in obstetrics and gynecology, Dr. Solheim attended medical school at the University of California and completed her residency at the University of Iowa Hospitals and Clinics.  Dr. Solheim is board certified by the American College of Obstetricians and Gynecologists.  She has been serving patients and their families in the Cedar Valley for nearly four years.
Dr. Solheim's clinical interests include the diagnosis and treatment of abnormal periods and abnormal uterine bleeding, contraception, gynecologic surgery and procedures, infertility, and general gynecology and obstetrics.
To schedule an appointment with Dr. Solheim, please call UnityPoint Clinic at (319) 235-5050.  To learn more about all services provided at BCHC, visit BCHealth.org, or follow "Buchanan County Health Center" on Facebook to stay up-to-date with the latest news and announcements from BCHC.