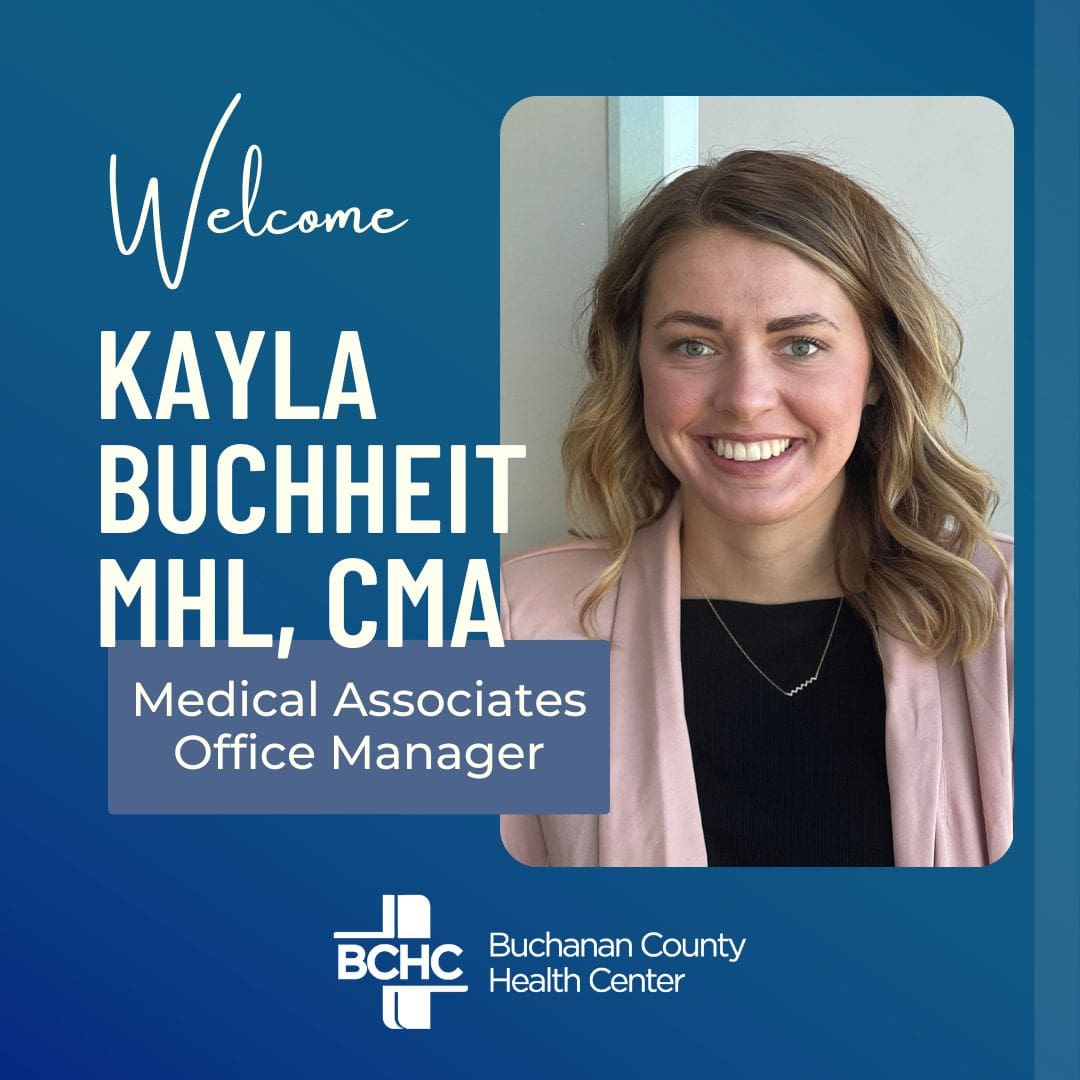 BCHC Welcomes Medical Associates Manager, Kayla Buchheit MHL, CMA
Buchanan County Health Center is pleased to welcome Kayla Buchheit MHL, CMA to the role of Office Manager at Medical Associates of BCHC.
Kayla comes to BCHC with seven years of nursing experience in rural health clinics with Gunderson Palmer Lutheran Hospital and Clinics, along with a bachelor's degree in health science, and most recently, a master's degree in health leadership.
"I enjoy being busy, helping others, and learning new things," commented Buchheit. "I am very excited to be a part of the BCHC family. I desire for our team to have a great work environment, while providing great care for our community and loved ones."
Kayla resides in West Union with her significant other, Marshall, along with their Golden Doodle, and Siamese cat. In her free time, Kayla enjoys reading, golfing, traveling, and volunteering. Kayla remains active in the West Union Main Street Chamber board and the West Union Parks and Recreation board.
To learn more about all open positions at BCHC, please visit BCHealth.org/Careers.  To stay up-to-date on the latest news and announcements from BCHC, please follow "Buchanan County Health Center" on Facebook.