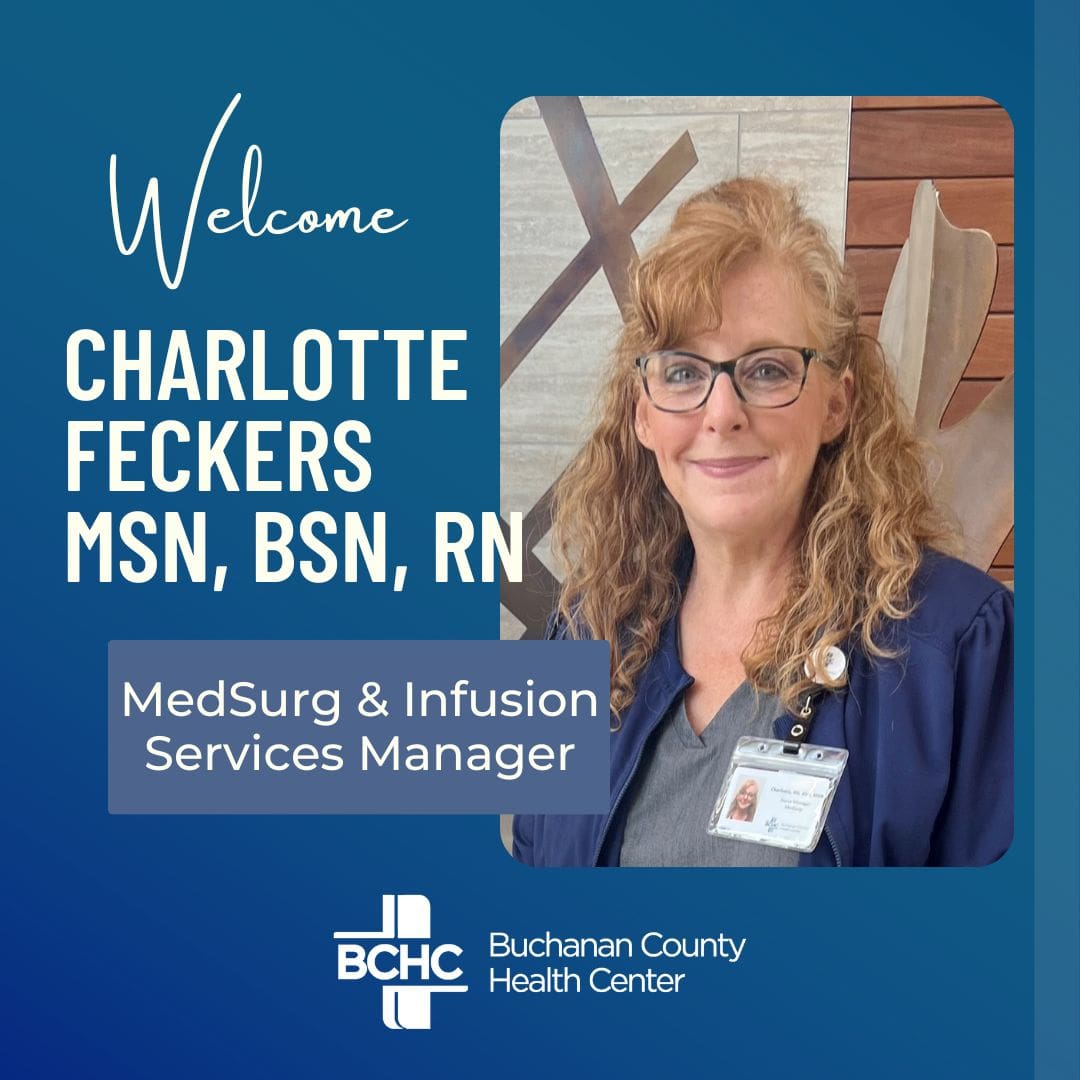 BCHC Welcomes MedSurg Manager, Charlotte Feckers MSN, BSN, RN
Buchanan County Health Center is pleased to welcome Charlotte Feckers MSN, BSN, RN to the role of Medical Surgical (MedSurg) and Infusion Services Manager.
Coming to BCHC with 30 years of nursing experience, Charlotte Feckers most recently served as Patient Care Manager at MercyOne in Waterloo.   Passionate about caring for others by developing trust with patients and creating a positive environment, Charlotte will be responsible for the overall management of the MedSurg and Infusion unit at BCHC.  Charlotte and her husband reside on a small acreage outside of New Hartford.  In her spare time, Charlotte enjoys her flower gardens and spending time with her grandchildren, family, and three dogs.
To learn more about all open positions at BCHC, please visit BCHealth.org/Careers.  To stay up-to-date on the latest news and announcements from BCHC, please follow "Buchanan County Health Center" on Facebook.