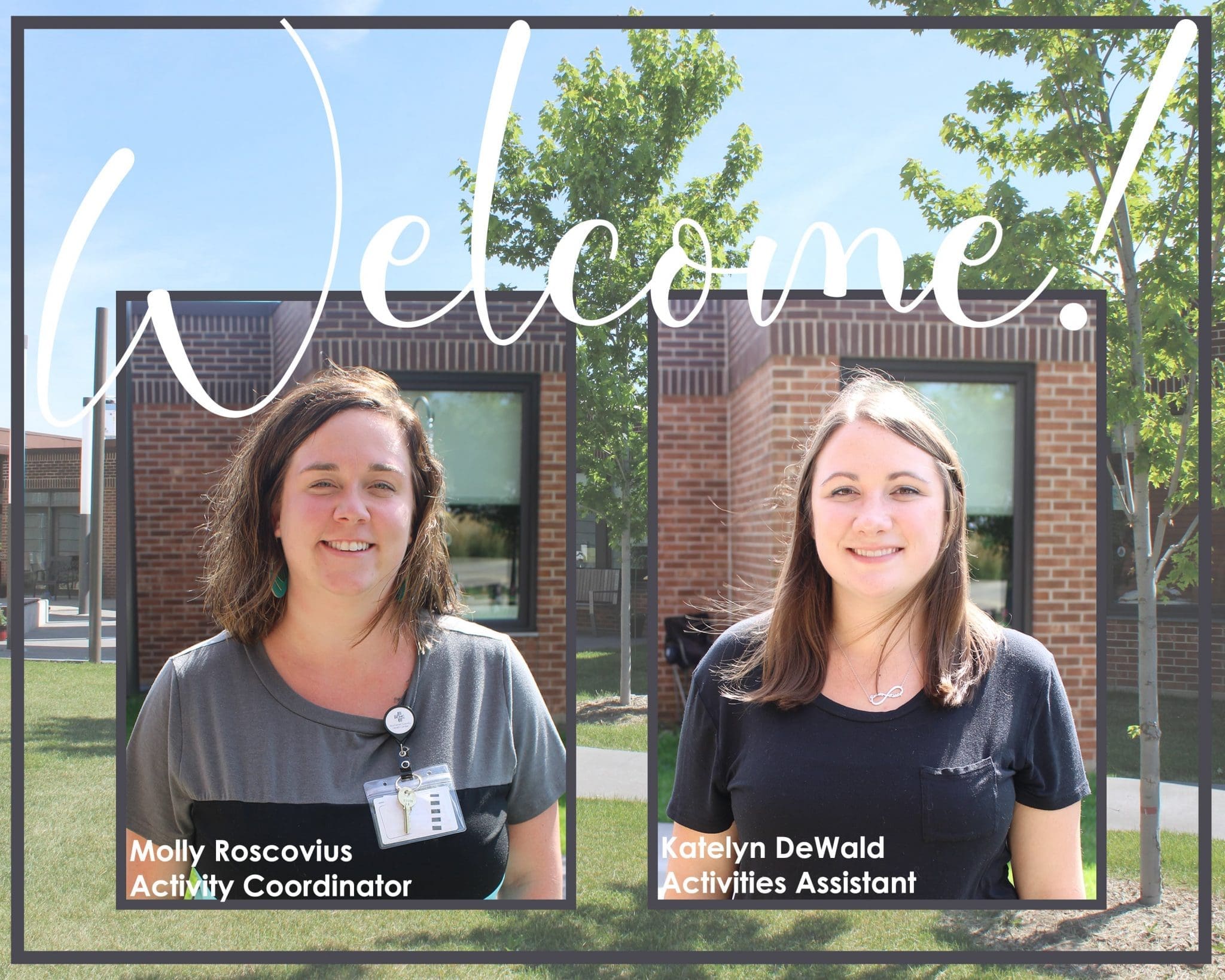 BCHC Welcomes New Faces to the Activities Department at Lexington Estate
BCHC is pleased to welcome two new associates to the Activities Department at Lexington Estate of BCHC.  Molly Roscovius, COTA/L was recently announced as Activity Coordinator, and Katelyn DeWald as Activities Assistant.
An Independence native, Molly Roscovius comes to BCHC with an A.A.S degree in Occupational Therapy.  Molly comes to BCHC with experience working in a skilled nursing facility providing occupational therapy services.  While there, Molly grew her passion for working with a variety of populations.  Molly resides with her husband,  Jesse, and together they have four children; Megahn, Keaton, Ensley, and Waylon.  In her free time, Molly enjoys playing softball, being outdoors and on water, and spending time with her family.  In her new position, Molly looks most forward to making Lexington Estate home for all residents and to provide the best quality of care by implementing favorite activities and outings as able.
Recently named as Activities Assistant, Katelyn DeWald has worked for BCHC for the past five years in the Nutrition Services Department as a dietary aide and within Lexington Estate as a certified nursing assistant. A Jesup native, Katelyn enjoys spending time with her family; Mike and Tammy DeWald, and her three siblings; Alex, Emily, and Avery. Katelyn also enjoys reading, writing, art, fishing, and camping with friends and family. Katelyn recently attended Hawkeye Community College and the University of Northern Iowa.  In her new position, Katelyn looks forward to getting to know the residents of Lexington Estate by doing one-on-one activities to learn more about their lives.  She also looks forward to reading with residents, watching movies and listening to music together, and playing Bingo, a resident favorite, together.
To learn more about all open positions at BCHC, please visit BCHealth.org/Careers.  To stay up-to-date on the latest news and announcements from BCHC, please follow "Buchanan County Health Center" on Facebook.