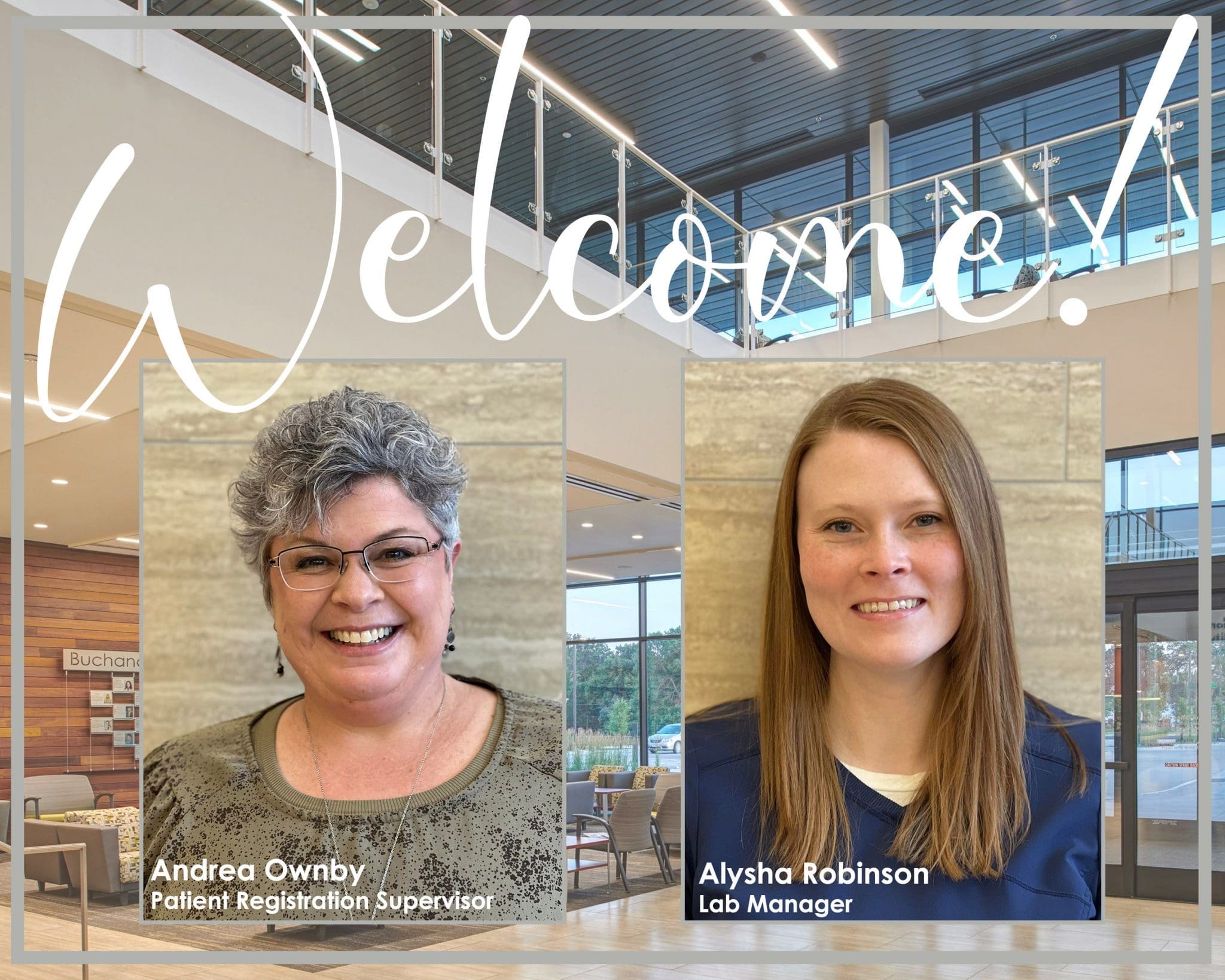 BCHC Welcomes New Leadership for Registration & Laboratory Departments
Buchanan County Health Center is pleased to welcome two new department managers to the organization; Andrea Ownby, Patient Registration Supervisor, and Alysha Robinson, MLS(ASCP)CM, Laboratory Department Manager.
Andrea Ownby comes to BCHC with several years of experience and knowledge in patient relations and health insurance, most recently serving as a control desk specialist for St. Luke's Surgical Department.  Designated as a senior claim law associate (SCLA), Andrea looks forward to making the registration process as simple as possible for BCHC patients.  A Winthrop native, Andrea currently lives in Urbana and enjoys spending time with family, reading, and embroidery/stitching.
Alysha Robinson comes to BCHC with 10 years of lab experience, starting as a technician in a chemistry and microbiology lab in 2012 and advancing to a lab supervisor role in a research and clinical microbiology lab in 2015 prior coming to BCHC. Alysha received a bachelor's degree in science in biology from Mount Mercy University and a bachelor's degree in health science in medical laboratory science from Allen College. Alysha received a graduate certificate in applied bioinformatics from the Pennsylvania State University, and is currently completing her master's degree in business administration at the University of Iowa.  Residing in Hiawatha, Alysha looks most forward to providing leadership and support to the lab staff at BCHC.  In her free time, Alysha enjoys walking her two elderly rescue dogs, napping, and walking along local trails.
To learn more about employment opportunities at BCHC, please visit www.bchealth.org/careers or follow "Buchanan County Health Center" on Facebook.