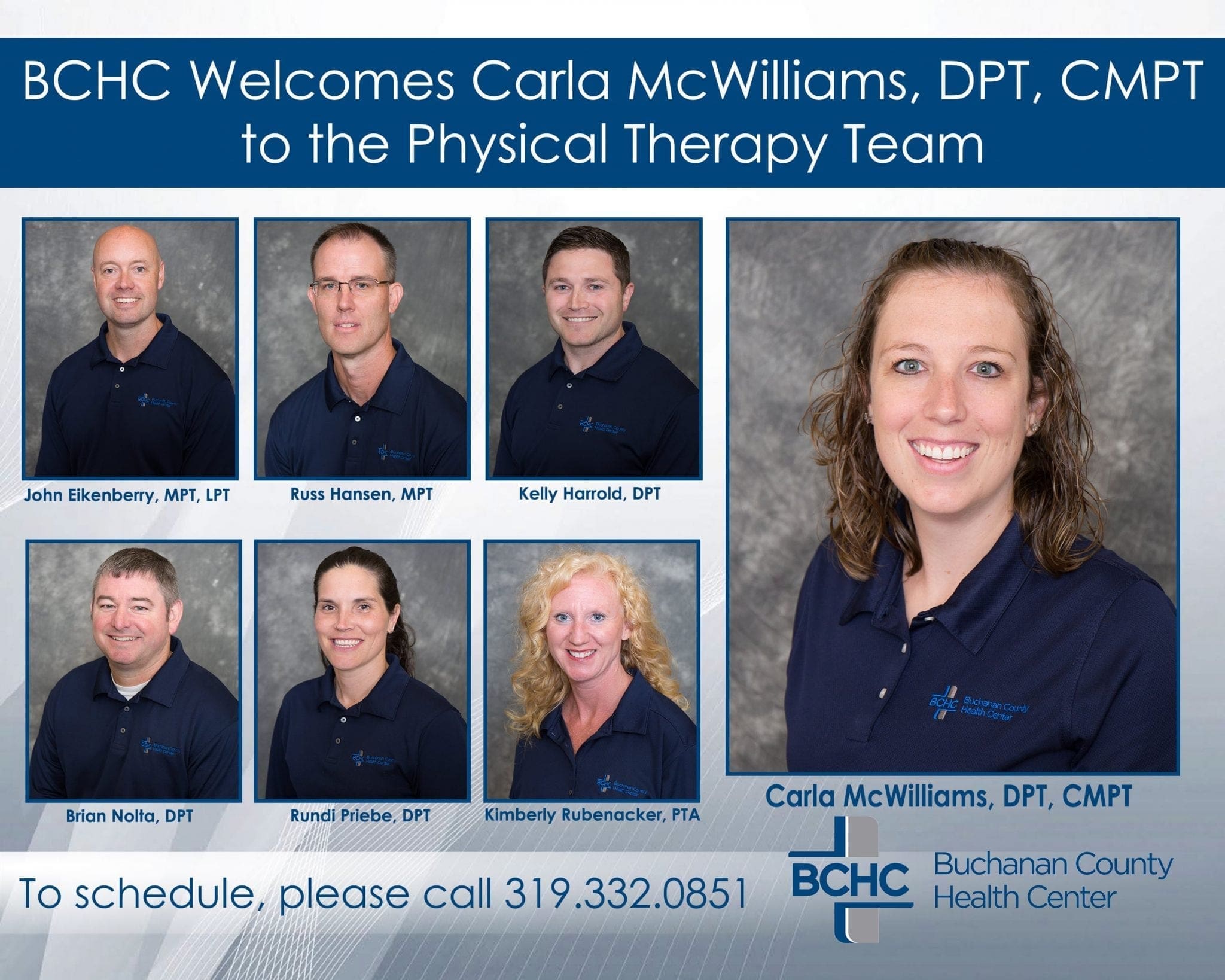 BCHC Welcomes New Physical Therapist & Extends Expanded Hours
Buchanan County Health Center is pleased to welcome Carla McWillaims, DPT, CMPT, to the physical therapy team.  Coming to BCHC with over three years of experience as a physical therapist, McWilliams received her doctorate in physical therapy from Des Moines University in 2014.  Carla resides in Manchester with her husband Brian, one year old son Samuel, and dog Nala.
With the addition of McWilliams, the Physical Therapy Department at BCHC will expand its extended hours from two days a week to four days a week, and will see patients Monday-Thursday from 7:00am-6:15pm and Friday from 7:00am-5:30pm.  The Physical Therapy Department at BCHC consists of six experienced physical therapists and one physical therapy assistant specializing in the treatment and rehabilitation of injuries, post-operative rehabilitation, neurological rehabilitation such as strokes and brain injuries, strength training, balance deficits, dry needing, and women's health.
To make an appointment with Carla or a member of the BCHC Physical Therapy team, please call the Therapy & Wellness Center at 319-332-0851.  For more information about the locally offered services at BCHC, please visit bchealth.org or follow "Buchanan County Health Center on Facebook.