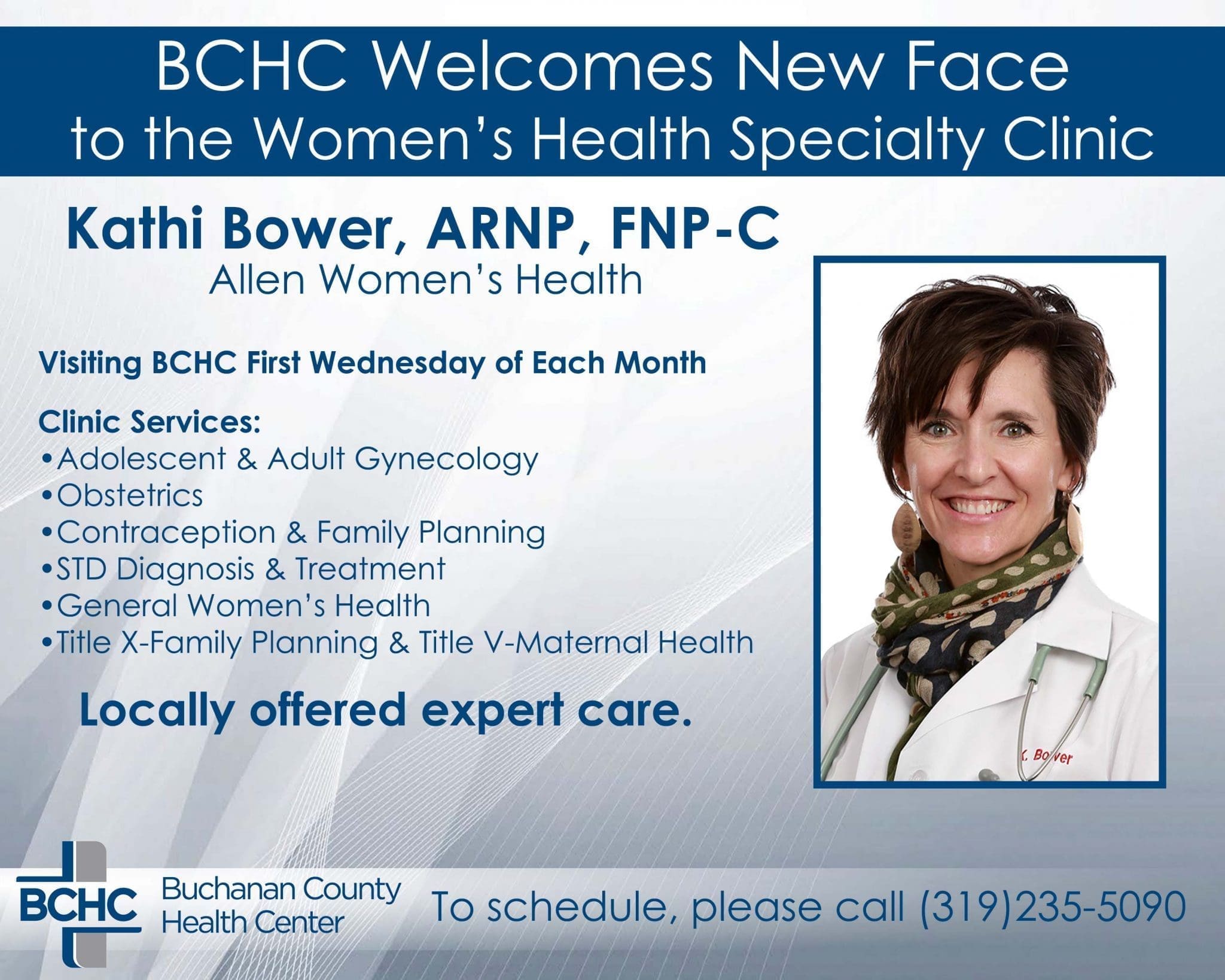 BCHC Welcomes New Provider to the Women's Health Specialty Clinic
BCHC is pleased to welcome Kathi Bower, ARNP, FNP-C from Allen Women's Health to the Women's Health Specialty Clinic.  Bower will visit BCHC on the first Wednesday of each month beginning on August 6th.
Specializing in gynecology, obstetrics, and women's health, Bower attended St. Louis University and is board certified by the American Academy of Nurse Practitioners.  Bower's clinical interests include adolescent gynecology, contraception, family planning, adult gynecology, sexually transmitted disease, and women's health.  Allen Women's Health is a Title X-Family Planning and Title V-Maternal Health funded delegate of the Iowa Department of Public Health that offers free or low-cost women's health services.
To schedule an appointment with Kathy Bower, ARNP, FNP-C, please call Allen Women's Health at (319) 235-5090. To learn more about all services provided at BCHC or to stay up-to-date with the latest news and announcements, visit BCHealth.org or follow "Buchanan County Health Center" on Facebook.