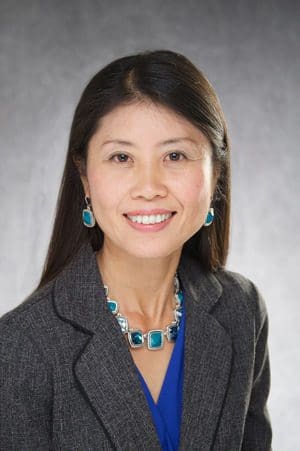 BCHC Welcomes Saeko VonBehren, Director of Clinical Services
Buchanan County Health Center is pleased to welcome Saeko VonBehren as the Director of Clinical Services.  VonBehren comes to BCHC with over fifteen years of experience in the field of project management and process improvement within the industries of information technology, healthcare, insurance, aerospace, and manufacturing. Most recently employed as a project manager at the University of Iowa Health Care (UICH), Saeko lead in the development of their virtual care project, allowing patients to check in with their providers through their computers or smartphones.  Previous to her role at UIHC, Saeko was employed by Kaiser Permanente, a premier healthcare organization within the United States, as a programmer analyst and lead administrator of an electronic medical record interface and implementation.
"I am excited to have Saeko as an integral member of the clinical team at BCHC. As a project management professional, coupled with her hospital and IT experience, she offers a unique skill set to the organization that will be essential as we continue to grow and add new services for our community," commented Chief Nursing Officer, Tara McEnany, DNP, ARNP.
A Certified Project Management Professional (PMP), VonBehren is an active member of the Eastern Iowa Chapter of the Project Management Institute; holding the position as Vice President of Communications and Publicity.  Saeko resides with her husband, Kent, and daughter, Elisa.
For more information about BCHC, including employment opportunities, please visitwww.bchealth.org/careers or follow Buchanan County Health Center on Facebook.