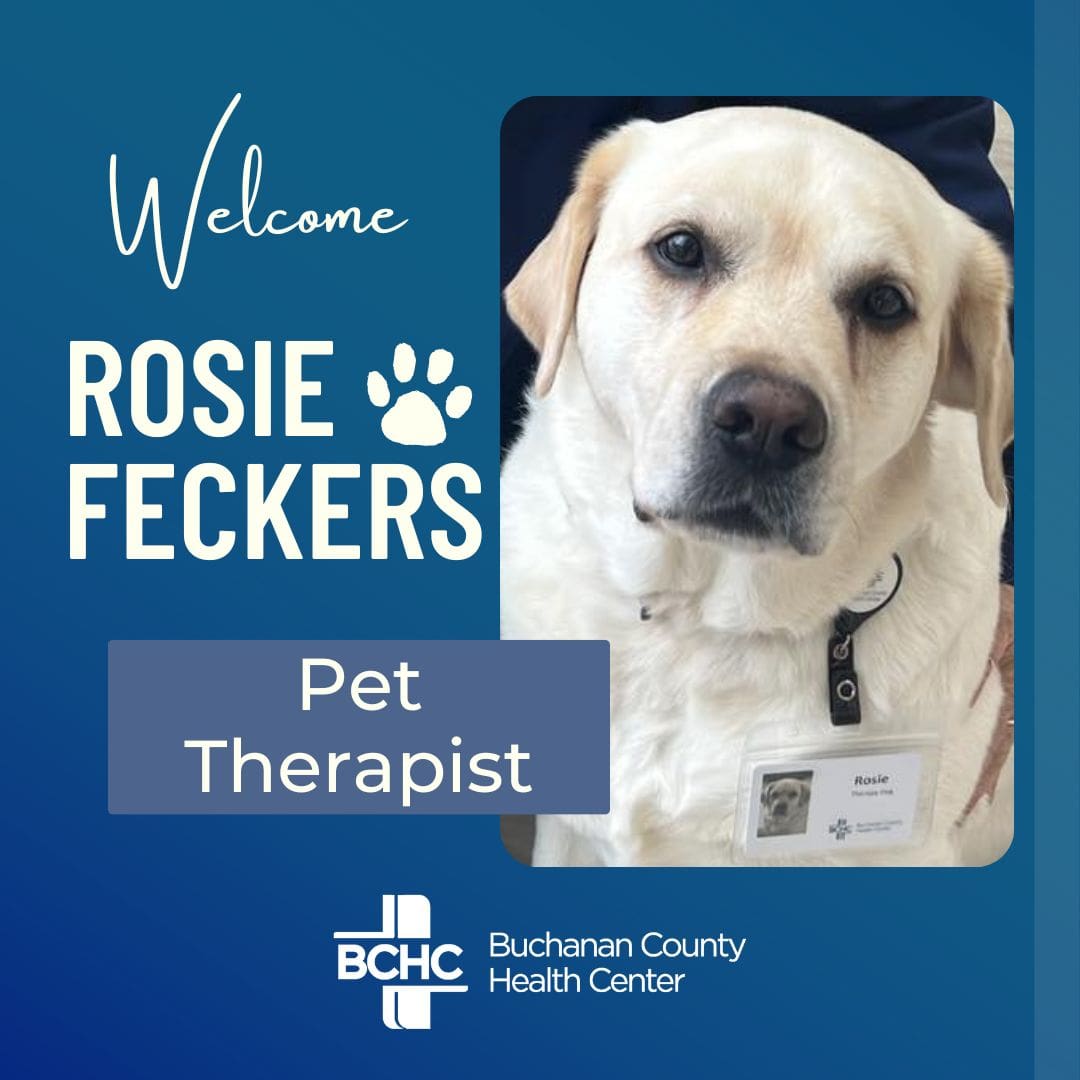 BCHC Welcomes Therapy Dog, Rosie Feckers | Pet Therapy Available to Hospital Patients, Families, & Staff
Buchanan County Health Center (BCHC) is pleased to introduce Pet Therapy by welcoming seven-year-old, Yellow Labrador Retriever, Rosie Feckers.
Rosie comes to BCHC from the New Hartford area with BCHC MedSurg Manager, Charlotte Feckers.  At seven weeks old, Rosie came to Iowa from Texas to be trained as a service dog for veterans, alongside her sister, Sami.  Rosie went on to have two litters of puppies, eleven of which became service dogs.  When Rosie retired as a service dog, she became a therapy dog, providing comfort and affection to those who are ill or in need of emotional support or companionship.   Rosie has been the recipient of the Animal Hero Award for recognizing when one of her companions was going to have a seizure and finding him help.
With the addition of Rosie, BCHC will offer pet therapy services to all employees, hospital patients, and families upon request.
To stay up-to-date on the latest news and announcements from BCHC, please follow "Buchanan County Health Center" on Facebook