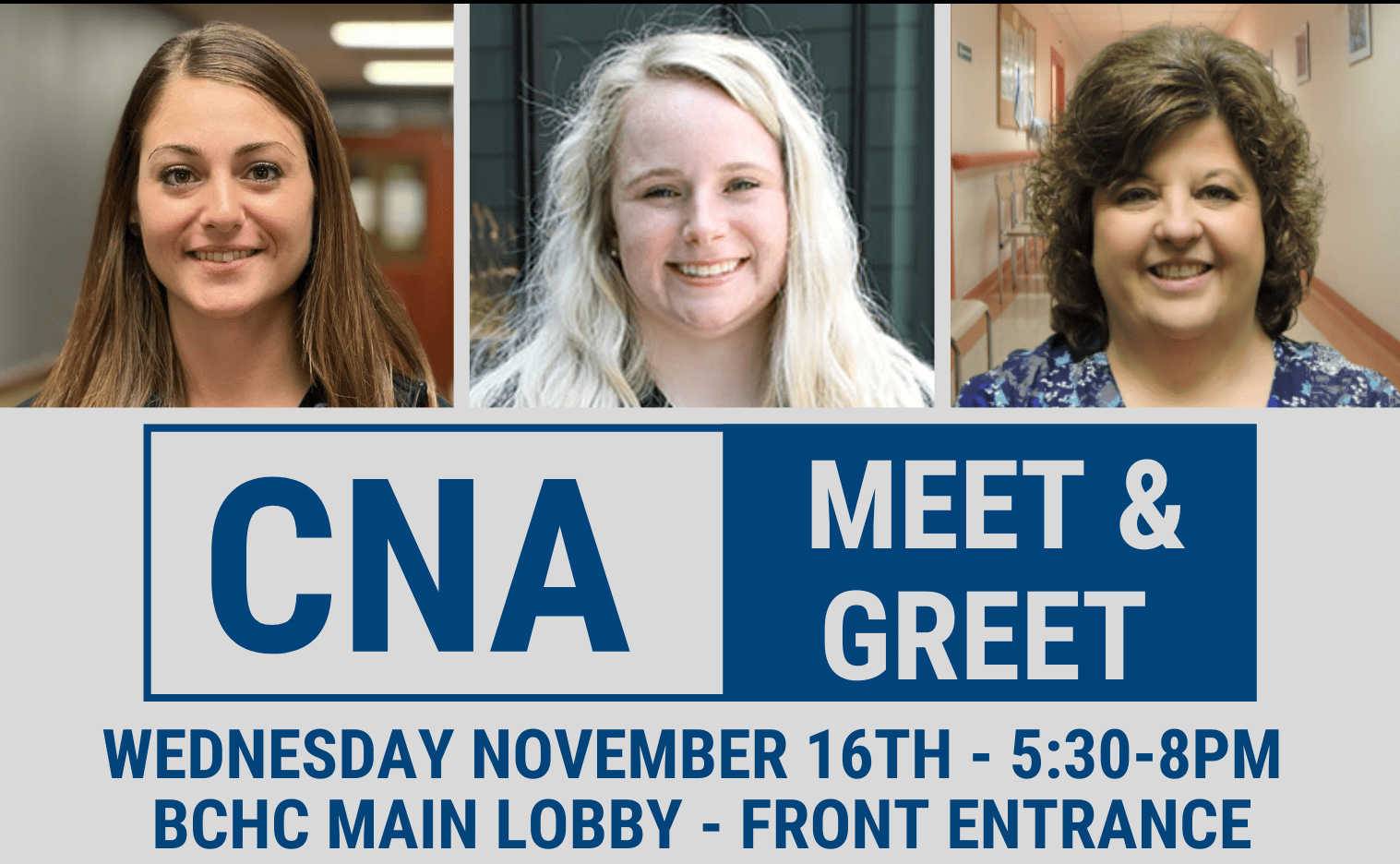 Are you interested in becoming a Certified Nursing Assistant? Are you already certified and looking for a rewarding, flexible work place? We can help! Meet with nurse leaders, HR, current CNAs, and a representative from Hawkeye Community College!
• Meet with staff    • Learn about certification   • Tour the Hospital   • Onsite interviews   • Light Refreshments   • BCHC Swag Bag
The CNA Meet & Greet is a fantastic opportunity for those interested in pursuing a degree in nursing. You will gain valuable experience and financial support!
• Flexible Hours   • Work/Life Balance   • Variable Shifts
Register for this FREE event here!