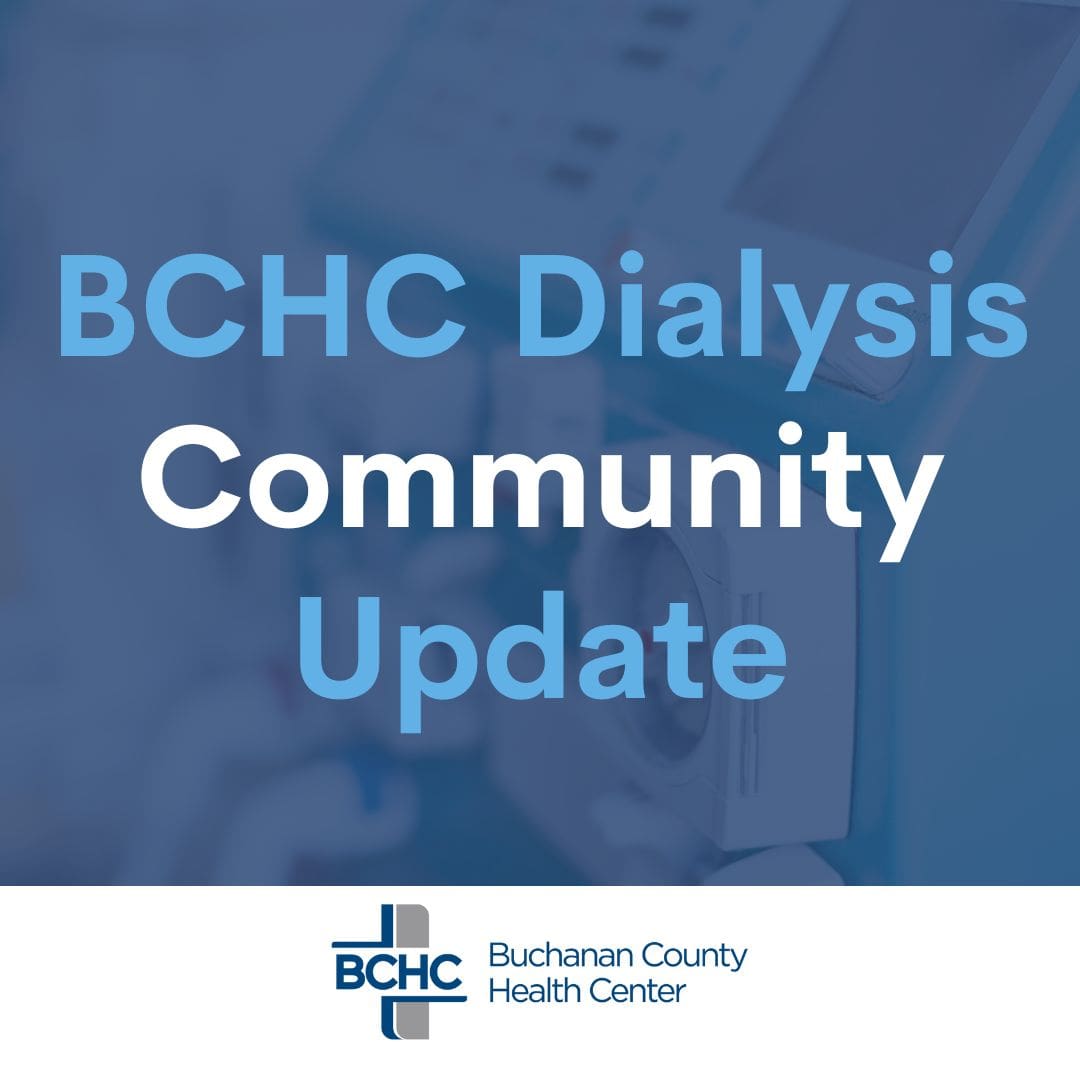 Dialysis Community Update 7/11/23
We would like to provide you with an update on the status of dialysis services in our community. As you may recall, DaVita, the provider of dialysis services, terminated their operations in Independence last November. We understand the significance of dialysis services for individuals with kidney disease, and the impact of the absence of these services. Since DaVita departed, we, at Buchanan County Health Center (BCHC), have been actively working to find a solution and bring back this crucial service to our community.
Initially, we explored potential partnerships with other healthcare providers to resume dialysis services. However, we encountered limited interest in this endeavor. Despite this setback, we want to assure you that BCHC has not abandoned our commitment to providing dialysis services to those in need.
Over the past few months, we have been diligently evaluating alternative approaches to reinstate the dialysis program. Our focus has been on bringing in newer technology and establishing a new location for the service. We understand the importance of having access to high-quality dialysis care in our community, and as your trusted healthcare provider, we are dedicated to meeting this need.
As part of our ongoing inpatient renovation and expansion project, the facility where dialysis services were previously offered will be demolished. This decision is in line with our efforts to enhance healthcare infrastructure and improve patient experiences. Rest assured, the demolition of the facility does not indicate a departure from our commitment to dialysis care. On the contrary, it signifies our determination to bring back the service with updated technology and in a more suitable location.
We appreciate your patience and understanding throughout this process. Your health and well-being are of utmost importance to us, and we remain resolute in our efforts to reinstate dialysis services. We will continue to keep you informed of any further developments and progress in this regard.
If you have any questions or concerns, please do not hesitate to reach out. Thank you for your support as we work towards bringing back dialysis services to our community.
Wade Weis, CEO