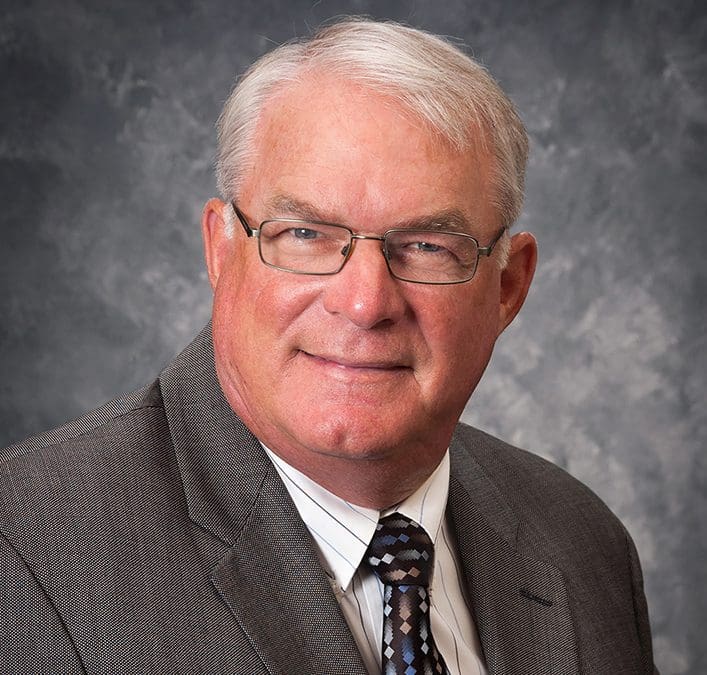 Donlea Appointed to BCHC Board of Trustees:
Two Trustees to be added to the November ballot
The Buchanan County Health Center Board of Trustees recently appointed Denny Donlea of Winthrop to fulfill a vacant seat on the BCHC Board of Trustees.  A lifelong resident of Winthrop, Donlea has played an active role within the community of Winthrop and beyond as a business owner and community volunteer.
After graduating from the University of Northern Iowa with a Bachelor's Degree in Education, Donlea returned to Winthrop with his wife Mary (Donnelly) of Independence to work at his father's business, Donlea Oil Company.  After purchasing the family business in 1978, Donlea Oil Company merged with area industry leaders in 1999 to form Consolidated Energy.  With nine locations located throughout the state of Iowa and partners throughout the Midwest, Denny served as a retail manager until his retirement in December of 2015.
Alongside of owning a successful business, Donlea served as a parish council member for St. Patrick's Catholic Church in Winthrop, served as a board member for Buffalo Creek Golf Course in Winthrop and Sunny Side Golf Course in Waterloo, and has been a proud supporter of Camp Courageous.
"What inspires me to be on this board is seeing the building project and expansion along with what we hope to see the future bring because of that.  To me, it's important that the whole county is able to take part in this and understands what this project will mean for them, along with what the hospital is currently doing," commented Donlea.
Donlea joins the BCHC Board of Trustees, replacing a vacant position held for twenty two years by Lans Flickenger who recently retired from the Board of Trustees. Denny resides in Winthrop with his wife, Mary, and is the father to Jason & Deb (Steincamp) Donlea of Winthrop, Phil & Amy (Donlea) Friedrich of Des Moines, and grandfather to five grandchildren.
Denny is the second to join the BCHC Board of Trustees since 2015.  Donnie Bloes of Jesup replaced a vacant position held by Connie Brown in July of 2015.  Both Donlea and Bloes will be up for election in the general election in November.
"Denny is a good addition to our Board of Trustees, commented Chairman, Rob Robinson.  Denny has a solid business background and has the well-being of the residents of Buchanan County as a high priority.  Denny's appointment, along with the appointment of Donnie Bloes earlier this year, adds to the geographic mix of our board with representation from Jesup and Winthrop.  Both appointees also have business ties with the agriculture community adding strength and diversity to the board.  I'm looking forward to working with this dynamic group of Trustees, along with the assistance and direction of hospital administration and staff, to continue and expand the excellent health care BCHC provides."
For more information about Buchanan County Health Center, please visit www.bchealth.org or follow 'Buchanan County Health Center' on Facebook.