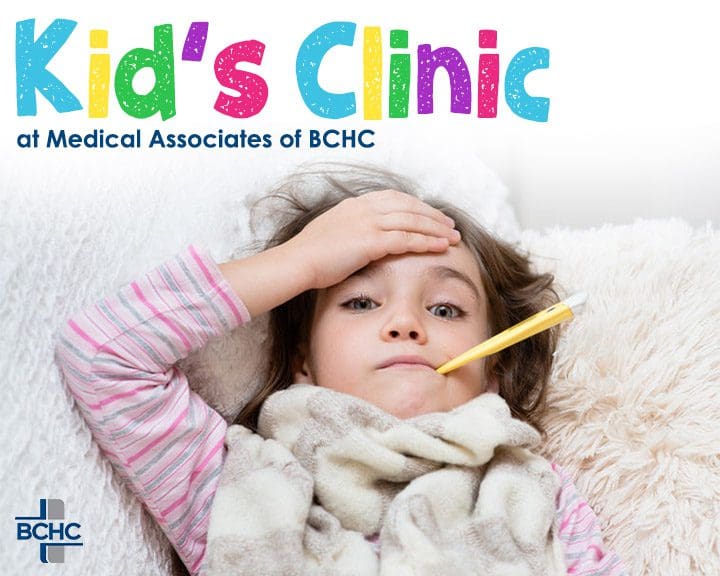 Medical Associates of BCHC Expands Morning Hours to Better Accommodate Busy Families
Medical Associates of BCHC is pleased to announce its expansion of morning hours to better accommodate busy families with young children and students experiencing acute illnesses and injuries.   This new service, entitled the "Kid's Clinic", will be offered to established patients ages 0-18 years, Monday-Friday from 8:00-9:00am beginning on Tuesday, February 5th.  Online registration will open on Monday, February 4th.
A unique offering, parents and guardians will be able to schedule their children for an early morning appointment online beginning at 7:00pm the night prior on the home page of Buchanan County Health Center's website, BCHealth.org.   Although appointments are limited during this one-hour offering, all patients may be seen for their acute conditions during normal office hours by calling Medical Associates at (319) 334-2541.  During the Kid's Clinic, patients may not always be seen by their primary care provider, but may be seen by another partner of the Medical Associates team.  Conditions diagnosed and treated during this special offering will include, but will not be limited to, the common cold, influenza, ear aches and infections, respiratory infections, and minor injuries.
This new offering continues to increase local access to quality health care for the residents of Buchanan County and surrounding areas.  BCHC also offers urgent care services seven days a week, 24/7 emergency services, and same-day acute appointments for established patients with the experienced team of providers at Medical Associates.  To stay up-to-date on the latest news and announcements from BCHC, please follow "Buchanan County Health Center" on Facebook, or visit BCHealth.org.