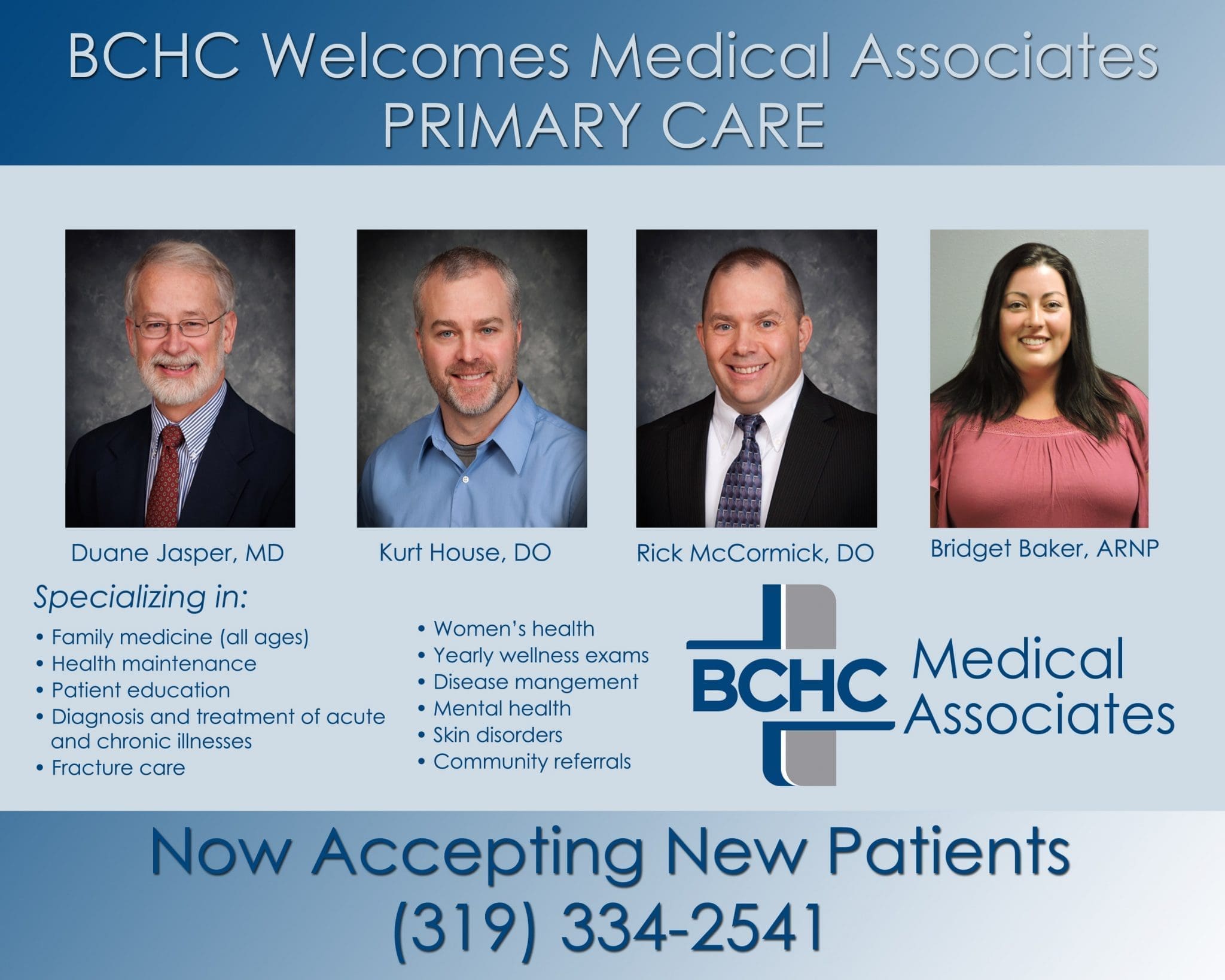 Medical Associates signs Contract with Buchanan County Health Center
On December 27th, Medical Associates and Buchanan County Health Center reached all major contract agreements and signed legal documentation to partner in their efforts to grow primary care services in Buchanan County and surrounding areas.  Beginning January 1st, Medical Associates will become part of Buchanan County Health Center.  Although remaining in their current location for the next several months, Medical Associates will move to the campus of BCHC upon completion of the medical office building in the fall of 2017.
Medical Associates of BCHC will continue to provide the same quality and affordable services that their patients have come to know and will continue to accept all insurances, including patients on Medicare and Medicaid.  Medical Associates provides a variety of services to its patients, including, but not limited to, family medicine and health maintenance, patient education, yearly wellness exams, diagnosis and treatment of acute and chronic illnesses, women's health, immunizations, and disease management.
Currently, BCHC is actively recruiting for additional physicians to occupy the space of Medical Associates.  In February of 2017, Medical Associates of BCHC will welcome Jesup native, Sarah DeVore, ARNP to its team of providers; Duane Jasper, MD, Kurt House, DO, Rick McCormick, DO, and Bridget Baker, ARNP.  Currently accepting new patients, appointments may be scheduled by calling (319) 334-2541.  For additional information on the services offered at BCHC, including primary care services, please visit www.bchealth.org or follow 'Buchanan County Health Center' on Facebook.