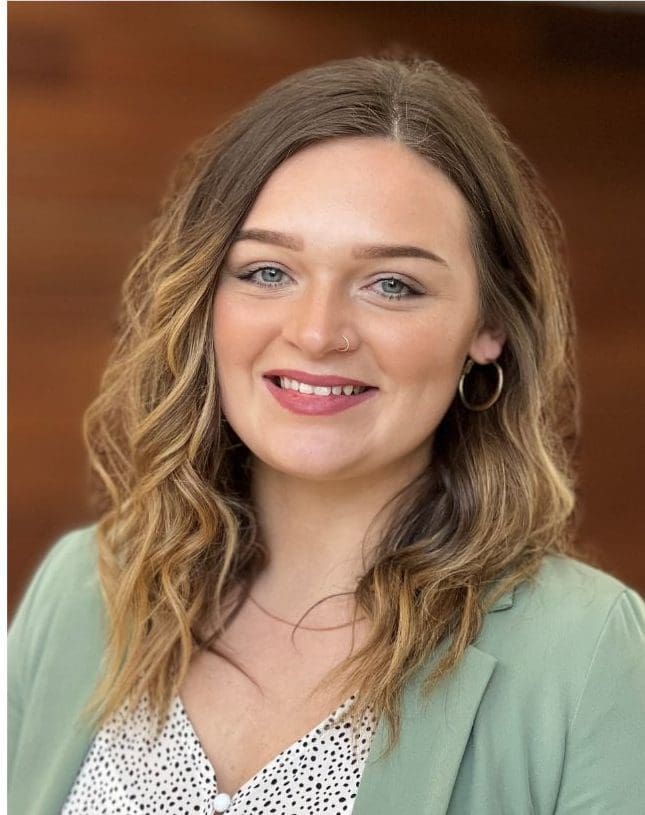 Miranda Franck, ARNP, PMHNP-BC to provide Psychiatric Medicine through BCHC Primary Care Clinics
Buchanan County Health Center (BCHC) is pleased to welcome psychiatric nurse practitioner, Miranda Franck, ARNP, PMHNP-BC to Medical Associates in Independence and BCHC Family Medicine –Oelwein.
Prior to obtaining her MSN from Walden University, Miranda served for six years as an emergency department nurse at the University of Iowa Hospitals and Clinics, UnityPoint Health – Allen Hospital, and BCHC.  Most recently, Franck provided psychiatric medicine services through private practice.
"I look forward to continuing mental health services at BCHC as it is a vital service to provide to those who are most vulnerable," commented Franck.  "I fully believe that we cannot be the best version of ourselves if we are struggling with our mental health. Our mental health is just as important as physical health and should be treated as such."
Specializing in the treatment of depression, anxiety, PTSD, ADHD, schizophrenia, and bipolar disorder among other mental health disorders, Miranda will offer psychiatric evaluations, assessments and diagnoses, medication management, and brief psychotherapy for pediatric patients as young as six years of age, teenagers, adults, and geriatrics with special interest in the treatment of children.
Miranda will also collaborate with BCHC's mental health counselor, Dan McElory, LISW to establish counseling services for her patients and help monitor their progress.
Miranda resides in Fairbank with her husband, Mitch, and their two sons.  In her spare time, Miranda enjoys reading, listening to true crime podcasts, cooking, and spending time at her family's cabin in the summer months.
Miranda will begin to see patients in early November through Medical Associates of BCHC and BCHC Family Medicine – Oelwein.  To make an appointment with Miranda, please contact the Medical Associates at 319-334-2541, BCHC Family Medicine – Oelwein at 319-283-1565, or consult with your primary care provider.  You do not need to be an established patient at a BCHC primary care clinic to receive treatment.
For more information, or to stay up-to-date on the latest news and announcements from BCHC, please follow "Buchanan County Health Center" on Facebook, or visit BCHealth.org.