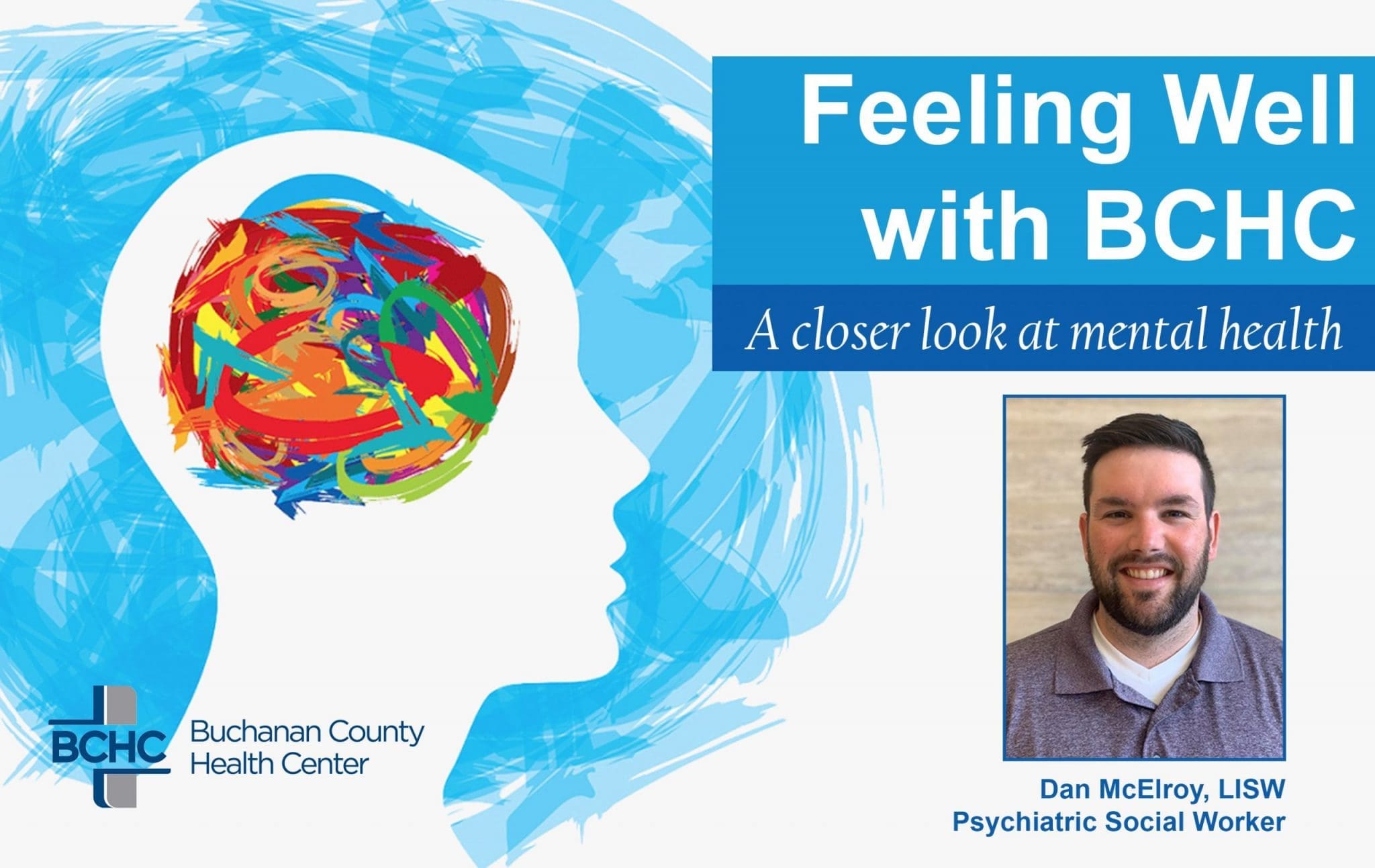 Navigating the Motion in Emotion – Feeling Well with BCHC – A Closer Look at Mental Health
Spring is a favorite season for many, due in part to the vast contrast and perspective it provides.  It pulls us from the dreary depths of winter, and in a very real way brings vibrant color back to our world.   Curiously, the avenue it takes is far from optimal as it rains frequently and can freeze well into May.  Thus, what spring provides aren't necessarily the outcomes we desire, but hope and vison for a brighter future.
When I think of spring and the difficulties that come along with it, farmers come to mind. They work long hours and are impacted by several factors out of their control.  This is a feeling that many people can relate to, as no one has total control over the pace or direction of their life.  In some ways, farmers have the ability to have concrete signs of progress and ideally a clear end point for a season, but personally that luxury is not always apparent.
Every day we have the ability to view our world from a different perspective.  Recently, I was introduced to a simple but practical interpretation of the word emotion. "Most of the word emotion is motion."  In other words, we have the ability and necessity to choose the "vehicle" or way we approach things in life.  Thinking about emotions in this way allows a person to pull away from one line of thinking and provides a way to be deliberate about actions based on the circumstances of life.
When riding in a combine last harvest, I was fascinated that the engine operated at nearly 100 percent power for the duration of the day.  It strikes me that there are many points in our life that we need to operate in the same way at nearly 100 percent for weeks or months on end.  A combine can function in this way with the assistance of frequent maintenance, but as farmers know, the stress of daily operation can and will lead to break downs.  Like the heavy use of a combine, anger, stress, and anxiety are extremely taxing on the body; while useful in short bursts, these emotions can lead to negative outcomes and patterns in the long run.  Often times we use anger, stress, and anxiety as ways to motivate ourselves to accomplish things we ordinarily would not, but there are other ways to achieve the similar outcomes.  A phrase popularized by Viktor Frankl in A Man's Search for Meaning, "Those who have the 'why' to live, can bear with almost any 'how'."  At times the "whys" in life are clear, such as waking up every two hours with a newborn, struggling through finals week in college, or working 20 hour days on a farm before the weather moves in.  Others are more difficult, such as battling though uncertain times like what we are experiencing now with the COVID-19 pandemic. To be clear, a "why" won't eliminate all issues, but can give respite from anger though the facilitation of purpose in a difficult time.
In contrast, every year droves of people ride their bicycles across the state of Iowa in a week-long process that could have taken less than a day by car.  Many of these people are not looking for a specific accomplishment or needing to get anywhere in particular.  They are, however, finding new ways to travel the same old roads.
Both a bicycle and combine are impractical for most jobs during the year, but critical in specific aspects of life.  Often times we attempt to solve a many different issues in similar ways.  Like riding a bicycle, taking the time to step back and assess what is needed and if what we are doing is effective can assist in change.  It can also help to determine if change is needed or even possible at that time.
Whatever vehicle you choose to navigate life today, know that you are not alone.
Dan McElroy is a licensed independent social worker who provides a holistic approach to psychotherapy at Buchanan County Health Center and its family medicine clinics in Independence, Jesup, and Oelwein.  To schedule an appointment with Dan, please speak to your primary care provider, or call (319)332-0950.