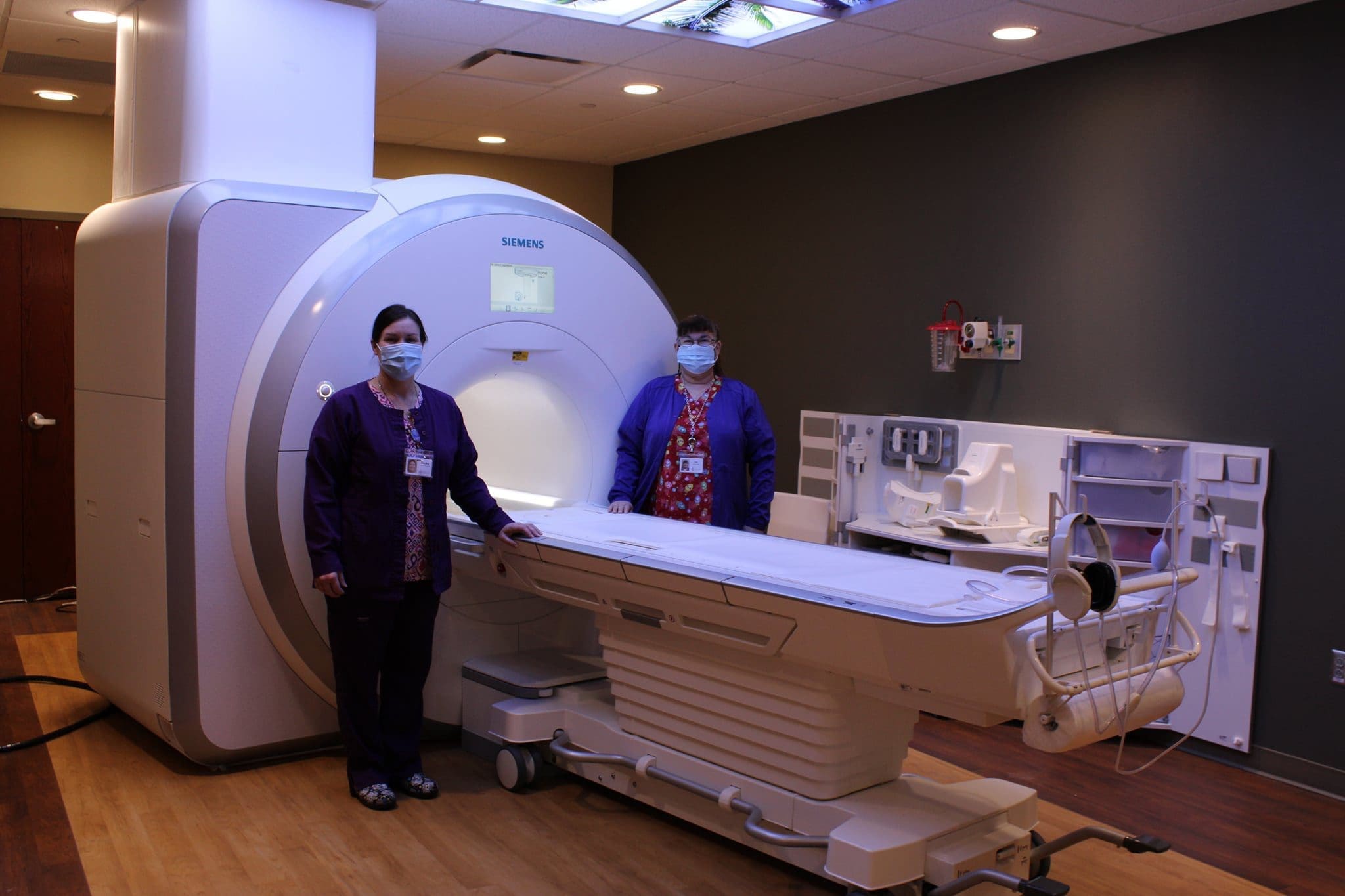 New MRI Installed at BCHC; Improved Technology for Faster, More Accurate Results
In late 2020, Buchanan County Health Center (BCHC) installed a new MRI unit, located within the MRI suite of the hospital.  Producing faster and more accurate results with improved technology, the MRI machine came earlier than expected to the organization.
"We are very fortunate to have exceptional facilities and equipment to compliment the wonderful staff we have.  This new MRI machine is truly state of the art in every way," commented Steve Slessor, CEO.
The new MRI unit features a larger bore to accommodate different body types and help those who may experience claustrophobia when in smaller spaces.  The unit also includes an additional coil which will allow MRI images of the fingers and toes.  Quieter and faster, the time patients experience in the unit has been reduced by 10 minutes or more.  Although a shorter time may be spent in the newer unit, all coils have a higher signal which improves the quality of the images taken by providing clearer, more detailed images for the radiologist to read.
The updated MRI unit joins the host of imaging capabilities at BCHC and its clinics, including 3D mammography, CT scans, ultrasounds, X-rays, and DEXA (bone density screening).  To inquire about the imaging services offered at BCHC and its clinics, individuals should speak to their primary care provider or specialist.  For more information on services offered at BCHC, please visit BCHealth.org, or follow "Buchanan County Health Center" on Facebook