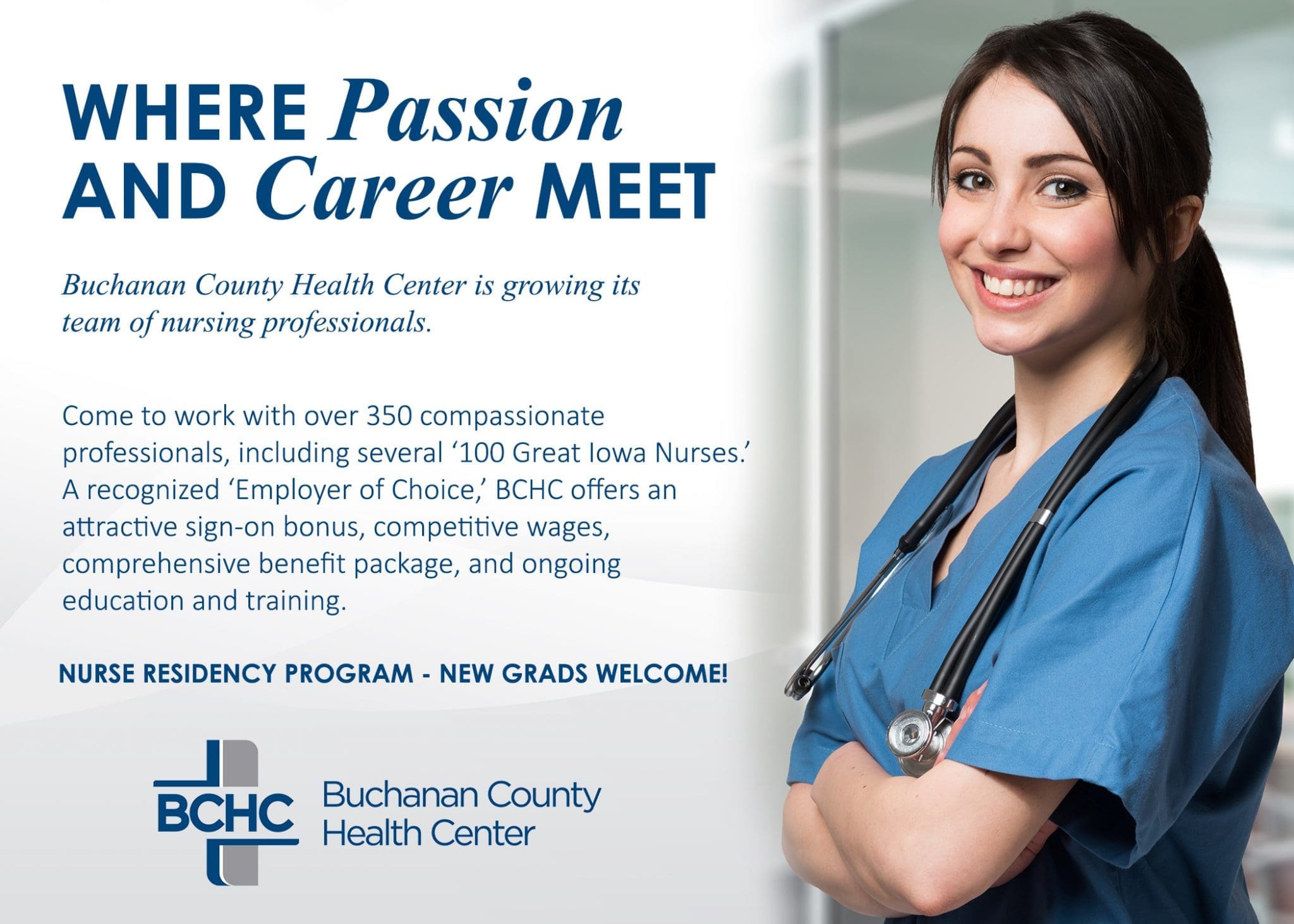 Welcome to Buchanan County Health Center – Where Career and Passion Meet!
Located in Independence, Iowa with clinic locations in Independence, Oelwein, and Jesup, BCHC is home to over 350 healthcare professionals, just like yourself, fulfilling their passion of helping others within a professional setting.  BCHC is seeking nursing professionals like you to join our team!
CLICK HERE to view all open positions and apply today! NEW GRADS WELCOME!  NURSE RESIDENCY PROGRAM OFFERED!
Enjoy the following benefits at BCHC!
• Health, vision, and dental insurance
• Iowa Public Employees' Retirement System
• Sign-on bonus
• 403(b) retirement plan
• Paid time off
• Competitive wages
• Tuition assistance
• Wellness membership
• Flexible scheduling
• Safe nurse-patient ratio
Full list of benefits can be found by CLICKING HERE!