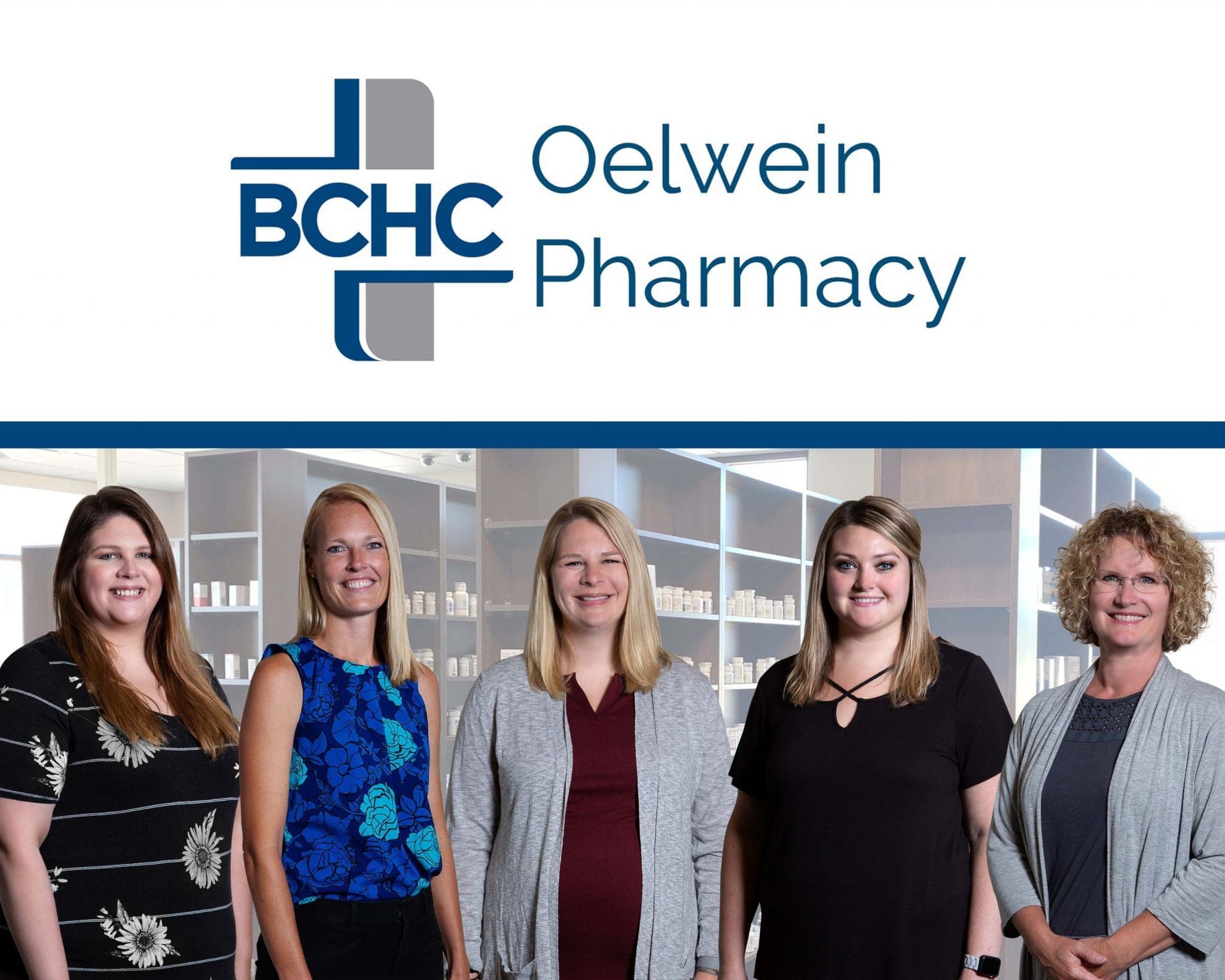 We are pleased to serve the community of Oelwein and surrounding areas!  BCHC Oelwein Pharmacy is located within the BCHC Oelwein medical building, located at 2405 Rock Island Road.  Staffed with friendly faces you've come to know and trust, BCHC Oelwein Pharmacy is proud to offer full-service, local pharmacy services.  BCHC Oelwein Pharmacy is open to the public and patients of BCHC Family Medicine – Oelwein from 8:30am-5:30pm on Monday-Friday.  We provide free local delivery, prescription by mail delivery, curbside pickup, quick wait times, online orders, and medication management.  Patients of BCHC Family Medicine – Oelwein can also expect collaboration among their providers and pharmacists to create the most cohesive care plan for their individual healthcare needs.
• Free local home delivery & mail delivery
• Pill-packaging
• Prescription & over-the counter medications including a variety of $5 generics
• Medication Therapy Management
• Pharmacist & BCHC Family Medicine – Oelwein Provider Collaboration
• Public retail pharmacy accepting ALL providers
• All COVID vaccines available via walk-ins
ACCEPTING ALL MAJOR INSURANCES INCLUDING WELLMARK & AMERIGROUP (Including Wellmark commercial & Medicare plans)
Submit online refill requests for prescriptions and access patient profiles and medication lists on your computer or smartphone.