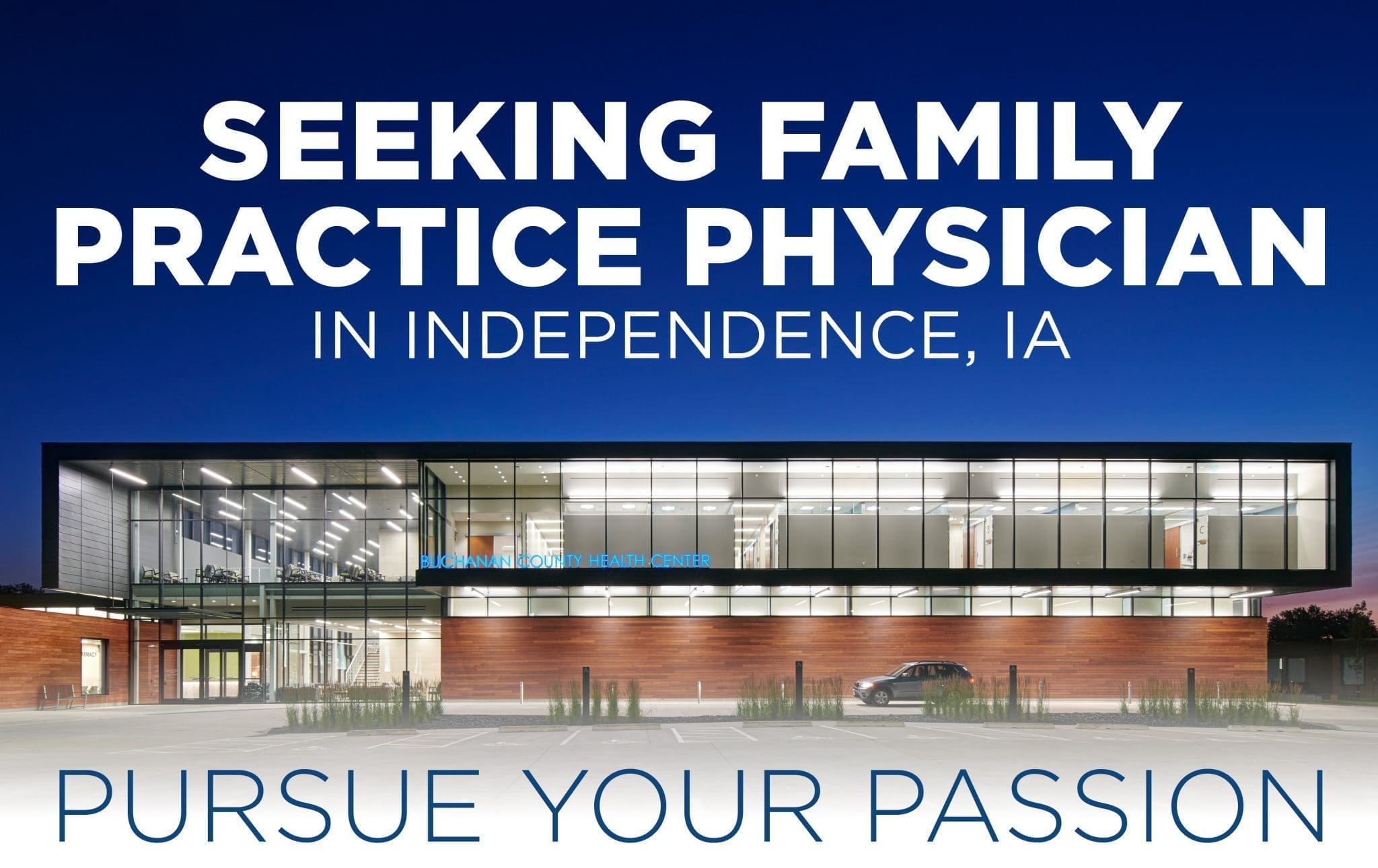 Buchanan County Health Center, based in Independence, Iowa is seeking a family practice physician to join the team of providers at Medical Associates of BCHC.  Interested candidates can expect:
•Outpatient setting with some inpatient coverage
•1/5 call schedule with 4-day work week
•Competitive compensation and benefits including student loan repayment opportunities and retirement benefits
•New facilities
Questions?  Please email Steve Slessor, CEO at sslessor@bchealth.org
Inquiries from Yahoo and Hotmail email addresses will not be delivered.  Please use the following contact form if you have one of these accounts, along with alternative contact information.