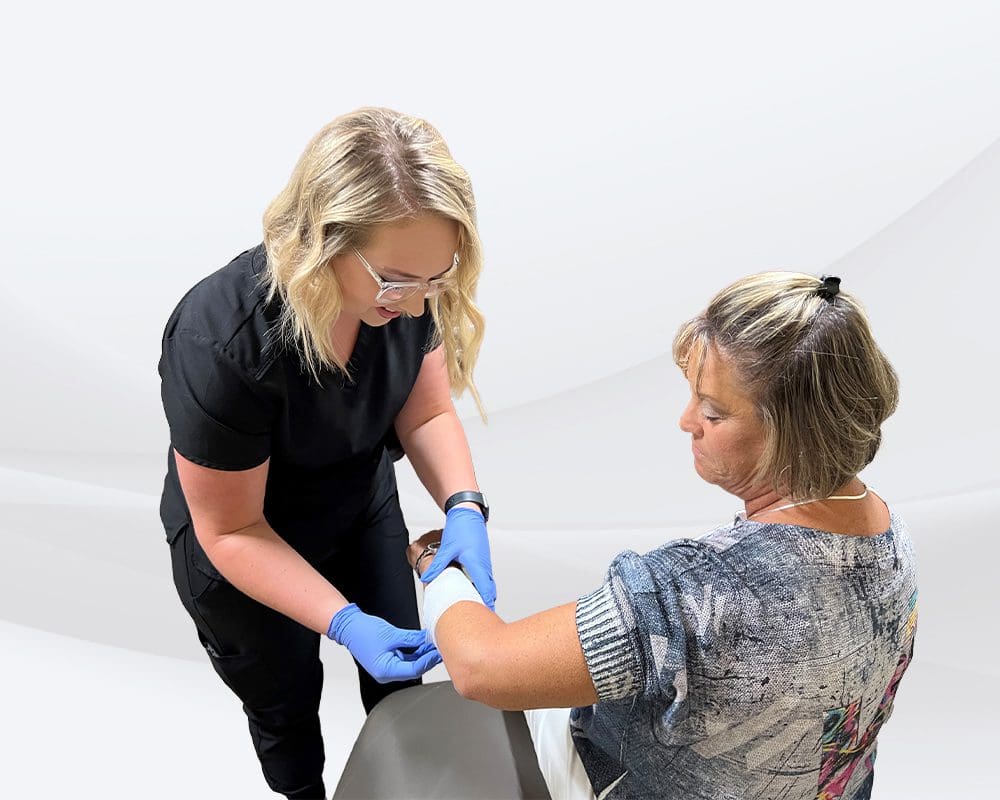 Experience our wound care center.
Heal Faster.
Feel Empowered
The Center for Wound Healing & Hyperbaric Medicine at BCHC, managed by Healogics™, provides specialized treatment for chronic or non-healing wounds, which are defined as sores or wounds that have not significantly improved from conventional treatments.
Typically, a wound that does not respond to normal medical care within 30 days is considered a problem or chronic wound. That's where our Wound Care Center® can help. With the state-of-the-art treatments available including debridement, dressing selection, special shoes, and patient education, people with non-healing and chronic wounds now have a place to turn.
Ulcers: diabetic, pressure, arterial
Surgical wounds
Trauma wounds
Soft tissue wounds
Dressing changes
Biological skin applications
Hyperbaric Oxygen Therapy
Debridement
Compression therapy
Negative Wound Therapy