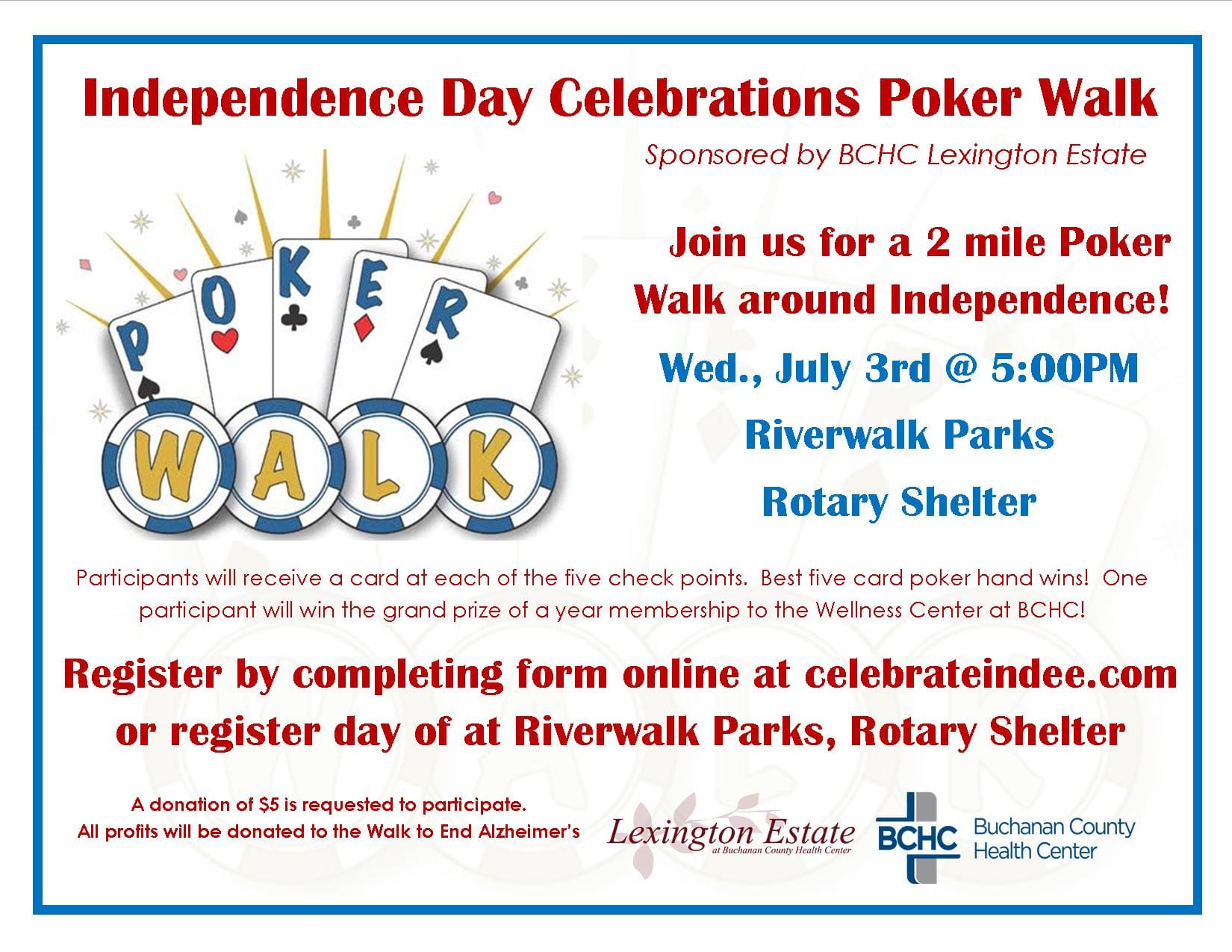 Lexington Estate to host Poker Walk
Lexington Estate of BCHC is excited to partner with the Independence Celebrations Committee to host the annual 'Poker Walk' during the Independence Day Celebration on Tuesday, July 3rd.
The Poker Walk, led by Lexington Estate of BCHC, will begin at 5:00pm at the Rotary Shelter in Riverwalk Parks.  Each participant will walk two miles, receiving a card at five checkpoints along the way, in addition to prizes and drawings throughout the walk.  After completion of the walk, the person with the best five card poker hand will win, with the grand prize of a membership to the Wellness Center.  Participants may sign up by visiting Lexington Estate, by filling out a registration form online at celebrateindee.com, or during the evening of the walk.  A $5.00 donation is requested to participate, with proceeds benefiting the Walk to End Alzheimer's.
For more information about the Poker Walk and all other 4th of July events, visit www.celebrateindee.com for more information.